The talented 18-year-old shuttler has made her Nagpur a proud city by her hands and head high.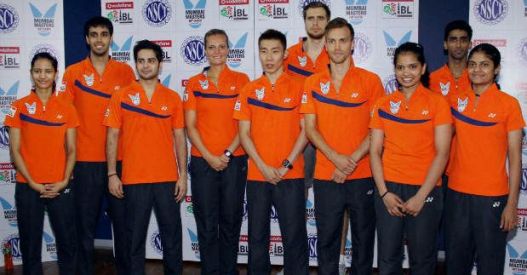 Nagpur News.
Rasika Raje, a name synonymous with Orange City's budding Badminton stars, has broken the jinx when she achieved the glory by winning her maiden national-level title. Rasika triumphed on the final day of the 12th Union Bank All-India Junior Ranking Badminton tournament held at the KBA courts, Bangalore in Karnataka on Saturday.
The talented 18-year-old shuttler made her Nagpur a proud city by her hands and head high. Rasika, born and brought up in Nagpur, is full of confidence and a determined badminton player with an aim to reach pinnacle of glory. But the path to success is not easy one. Rasika is coached by Prasad Sir and Robin Simon and the Subedar Hall is not just a Hall but a temple for Rasika for dedicating all her efforts to bloom in Badminton court with hardest practice under the watchful eyes of her coaches. Passion for Badminton overflowed in her mind and heart since Rasika was in 3rd grade. And now that passion made her a part of Maharashtra team for shining in National tournaments and also part of Nagpur team for playing in State tournaments.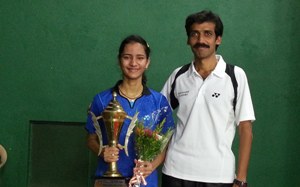 In the12th Union Bank All-India Junior Ranking Badminton tournament for U-19 Girls, Rasika outshined to the top seed in singles final. In an awesome game of Badminton, Rasika rallied back superbly to stun top ranking Reshma Karthik 21-7, 21-17, 21-19 in 50 minutes. Karnataka's Reshma saw her title race going the self-destruction way after a promising start.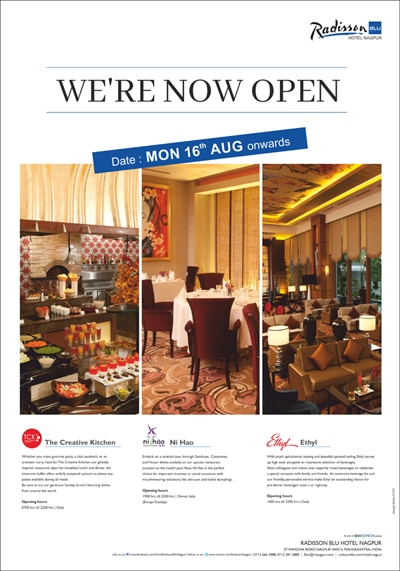 Rasika excelled even in U-17 and U-19 Girls doubles by grabbing the titles. But she failed to pocket the singles title in Under-17. She had lost to Reshma in the final and had never beaten her in her previous four meetings. Rasika, a trainee of Pullela Gopichand Academy, was in IBL team Mumbai Masters.
Rasika Raje is again going to participate in the upcoming event to be held in Chandigarh. Team events were conducted from November 29 to 30 which will be followed by individual events from December 1 to 5. And Rasika will certainly make Nagpur proud is foregone conclusion.
While having an interactive session with Rasika Raje, she shared some of her finer points with Nagpur Today that made her achieve success.
Rasika disclosed, "They get up at 4 am and their first training session starts from 4:30 am and lasts till 6:00 am. Then, after a short break, the 2nd training session begins from 7 am till 8:30 am. Then again, after a short break, the last session of the morning is carried out from 10:30 am to 12 noon. The off court training or gym session is held from 4 pm to 6 pm and if the time permits, I practice standing strokes. My food contains appropriate amount of nutrients, vitamins, carbohydrates etc. needed by the body in appropriate amount. My food must have chicken, mutton, fish, mutton or chicken soup and 2 boiled eggs," Rasika said with confidence and determination staring her face.
Rasika Raje concluded by saying, "Hard work and dedication are the buzzwords for her to reach the stars in style. For me sky is not the limit. Rather it is just a milestone pointing out very clearly that hundreds of milestones have to be reached in my journey in the Badminton courts and I will surely reach there soon," she said.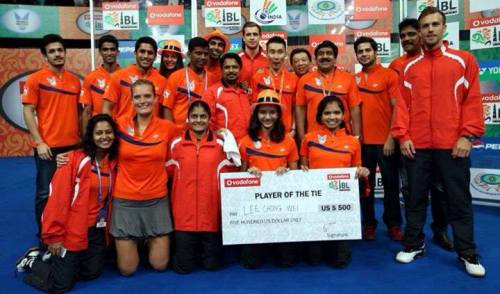 By Sanjeevani Sharan