Nagpur: Footpaths in many areas in the city have 'vanished'! Is it a miracle or signs of a "Smart City?" No. Both options are wrong. In fact, the footpaths have been encroached upon by innumerable entities. That is why the places are not visible. The encroachments are visible not only to the tormented citizens but the higher authorities including the Municipal Commissioner and the zonal officials.
The posh and the "high-powered" Civil Lines is also in the grip of this menace. Imagine the scenario from VCA Square to Institute of Science Square. The stretch has over a dozen spots where one can see encroachments in different sizes and shapes occupying the footpaths and other "vantage" points. Surprisingly, most of these encroachments are in permanent status except a few.

On one hand the citizens suffer the brunt at the hands of Traffic Police in the form of fines of Rs 100 for not wearing helmet, Rs 300 for parking vehicle at "No Parking" place, Rs 500 for entering at "No Entry" areas, Rs 1000 for non-possessing PUC, Rs 50 for faulty number plates, Rs 1000 for riding triple seat and various other amounts for various other offences.
These are official figures, means a challan is issued. The "non-official" amounts vary in accordance with the "demand." On the other hand, the encroachers are left scot-free irrespective of the "underhand" dealings. And the menace persists and stares the faces of scary citizens.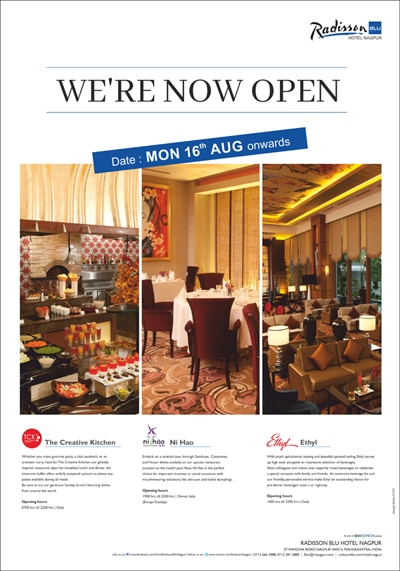 The encroachers including roadside vendors dealing in a variety of goods, haphazard hoardings, are adding sting to the already perilous roads. The roads are riddled with potholes, out of shape speed-breakers, randomly working/non-functional traffic signals, water pools, half left dug outs, and other hazards. All these menaces are being neglected conveniently, or say, connivingly. If this is scenario in the posh and "high-powered" Civil Lines then one shudders to imagine the situation in other parts of the city.

– Rajeev Ranjan Kushwaha ( rajeev.nagpurtoday@gmail.com )