Dr. Pachlore Foundations Inspiration Fest celebrated with ' Culture Concert'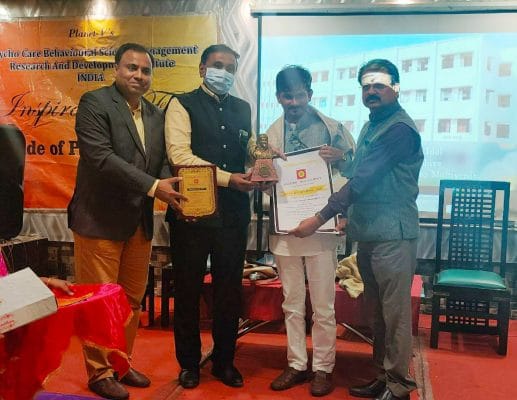 Dr. Pachlore Foundations , Maestro Multiversity ,Annual fiesta – ' Inspiration Fest' bedazzled every class and mass with its innovative practices and creative principles. To mark upon Two decades of services , It was not only glittering Glamorous but also Intellectually flooded wisdom feast with Honouring Of Pride Of Planet 2021 Award to Eminent Urdu Poet Dr. Rahat Indori and Inspiration Idol Award to Dr. Ganesh Chandanshive (HoD – Lok kala Academy, University Of Mumbai & Popular Folk Artist ) in Benevolence presence of Dr. Vikramsiingh Pachlore (Director – Maestro Multiversity , India) , Hon. Chetan Gawande (Mayor, Amravati) , Shri. Kiran Patrkar (President , MIDC Amravati) .Presenting the Prologue of Inspiration Fest, Dr. Mona Chimote (HoD ,Marathi , SGBAU) , said," Dr. Pachlore Foundation has emerged as Global platform not only for central region but for entire nation. Their Innovative & Creative programs are always socially Inspiring & Culturally Enriching. She further delivered the preface for importance of Folk Art in Literature.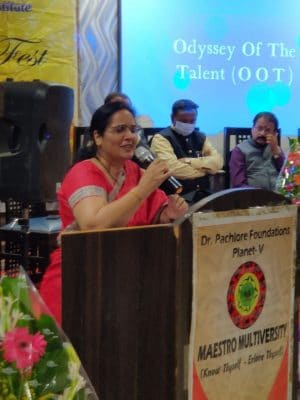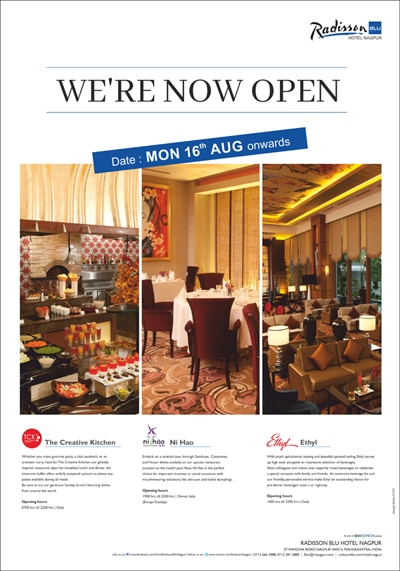 Accepting Inspiration Idol Award , Dr. Ganesh Chandanshive expressed his gratitude and appreciation for Dr. Pachlore Foundations. Making Orientation with His performance of Folk Song of all forms ; from Tamasha , Gondhal to Bharud ' . Dr. Ganesh Chandanshive Mesmerized audience with his enigmatic and enthralling performance. He said " Folk Art is Soul, Sound and Spirit of our Culture , Attitude & Aroma of Our Ancestors and above all Treasure & Taste of our Tradition. We should love , respect, Adore, admire, preserve, conserve, preach & Propagate Folk Art as Proud Posession. 'The Society without Folk is Foul & Fake' . He further added ' Like in Music there are high & low notes , different ragas for different time & moods, life has also its sweet & sour side. Life Is beautiful – live it with bloom not gloom. We need to respect and face all situation with courage and confidence , then only there will be symphony in orchestra of our life."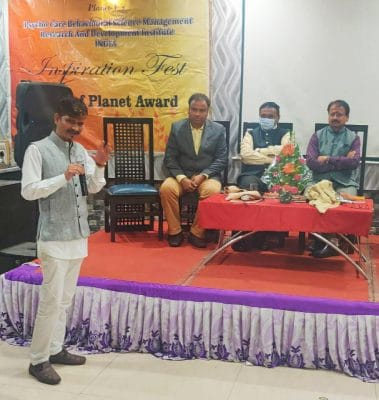 He further added , ' I am really amazed to see the miraculous results achieved by scientific & holistic approach by the Dr. Pachlore foundation in field of rural development , youth & women empowerment and above all for the students and farmers suffering from depressions and anxiety. There innovative Any time Madat center which has served and successful in saving lives of more than 9918 farmers and students is really worth appreciating , admiring & adopting . One should get inspire from such brave souls to serve the mankind with dedication and determination. He extended his deep appreciation for Project 'Kisnaniyat ' (Farm to Fashion , Serving the Soldiers) & Project ' Kalakaar For Kaastakar' (Performers For Farmers) mission executed successfully by Dr. Pachlore Foundations.
Admiring the Philanthropic inititatives of Dr. Pachlore Foundations, Hon . Mayor Chetan Gawande said , ' with great power comes the great responsibilities. Very few celebraties are aware of their social responsibilities and undertake soul call , Dr. Pachlores vision and mission to work for upliftment & Emancipation of Society with culture conservation at local root with Global shoot is worth appreciating.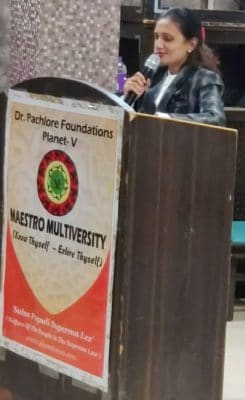 Shri Kiran Paturkar guided , 'it's responsibility of every generation 'to nurture it's culture and treasure it's tradition'. Dr. Pachlore Foundation is Guiding light & Eternal Energy for all strata of society. It's really commendable to tirelessly serve the society selflessly on their own resources. The transformation they have done with reform and rejuvenation in Health , Education & Management Sector has benefitted youth and Grey equally. It's always delight to be part of Inspiration Fest and it was cherry on cake with Dr. Chandanshives culture concert.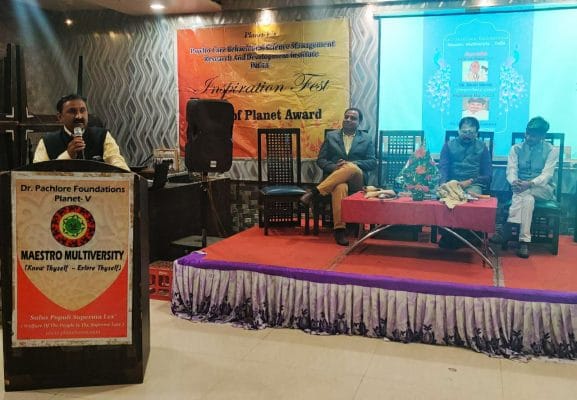 Salus Populi Superma Lex ( Welfare of the People is the supreme law) is the belief and motto of Dr. Pachlore Foundations- Maestro Multiversity, India which Is An Internationally Acclaimed & Celebrated Organization Exploring Its Services In The field of Social, Cultural, Rural, Educational & Medical Development. The Foundation is renowned name in Central India among Elite class and mass for its outstanding contribution in social and community services. The pivotal issues of Farmers suicide, women empowerment , child and human rights, Malnutrition, Rural Health and Education is Successfully resolved and served by the trust' ,Said Dr. Vikramsingh Pachlore.
Congratulating the Achievers of Inspiration Fest , He said ,' The Award enhances the responsibility of Both Givers & Receivers and abide us to perform to perfection. Associates like Rahat sahab and Ganesh Chandanshive always motivates and gives meaning to purpose of life. Rahats poetry gives solace and serenity while Chandanshives roaring Voice generates contagious Enthusiasm with vigour & Vitality.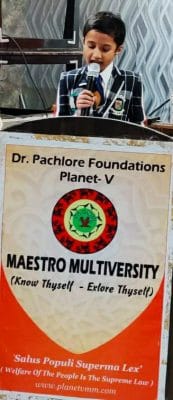 The highlight and Limelight of the Culture Concert Along with Folk Art performance of Dr. chandanshive proved to be The release of Ghazal Maestro Talat Aziz's composition Jashn – E- Bahar' specially crafted & created for Inspiration Fest.
Hosting the Fest Dr. Sanjivani Pachlore ( Medical Director , DPF – PVMM ) summarized the highlights of the Inspiration Fest said, , "We are encouraging health innovations which can improve healthcare in our country. We are looking at providing opportunities for innovations which can improve access, delivery and affordability of healthcare services."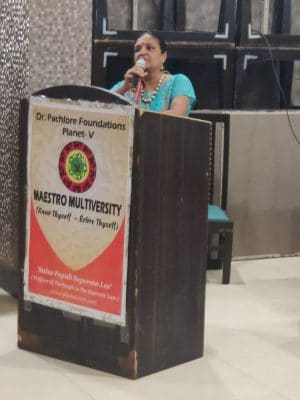 Dr. Pachlore Foundations, Maestro Multiversity , India's Inspiration Fest was special in all accord for rendering Educational & Medical services ' Centre of Excellence' , since last two decades. The Pandemic could not ruin the enthusiastic spirit of Inspiration fest- 21 celebration , which was conducted in gala manner and also mark the presence of stalwarts & Scholars acrooss the globe from vivid fields participating in Panache -Health Summit , Maestro Mantra – Rendezvous Show , 'Yours Legally' , Politically Correct , The Doc – Talk show and other community services like Health Check up camps fir Labours, free distribution of masks & sanitizers to the needy, poor & destitute & Social orientation programs organised by the Foundation, Informed Tech- Head ,Prof. Neeranjan Chitare..
Also ,Dr. Ranjeet Patil , Dr. Sunil Deshmukh , Dr. Anil Bonde , Dr. Mahatme , ArchBishop Gonsalves Dr. Pathak ,, Dr. .Ranade along with Adv. Yashomati Thakur ( Guardian Minister , Amravati ) & Omprakash alias Bacchu Kadu ( Guardian Minister, Akola ), Fr. Arockia Samy , Madame Justyna Krukowska ( Director-JBL- European Union ) , Dr. Lokendrasingh ( Director – CIIMS , Nagpur ), Dr. Shrikant Deshmukh , Dr. Waghade. , Dr. Choudhary , Rajesh Chandal , Adv. Parvez Mirza , Nikhil Jain , Yogeh Nanwani , Ritesh Bansod, Ansh Chainani, Pallawi Wankhede, sandeep Hablani, Wasim Jaipurwala , Prama Rana , Dr. Ashok Rana were among the prominent participant dignitaries who expressed their deep admiration for Visionary Accomplishments of Dr. Pachlore Foundation , with successful execution of Innovative Community Services Education & Research projects Ex- Mayor Reena Nanda expressing her testimonial gratitude & long proud association with Dr. Pachlore Foundation Proposed Vote of Thanks..