Nagpur News.
Nagpur girl Cadet Sahiba Kaur, has been selected as member of NCC cadets delegation for International Air Cadet Exchange Programme – (IACEP) to be held in Singapore. Of the four senior cadets selected from India, she is the only one from Maharashtra and first in merit. Sahiba is pursuing  B.Tech Biotechnology  from Priyadarshini Institute of Engineering and Technolgy and currently appearing for first year.
Earlier on January 28, Sahiba  also bagged the prestigious 'Best Air Force Cadet' trophy which was conferred upon her by Prime Minister Dr. Manmohan Singh. During the latest programme Sahiba would stay in  Singapore from May 24 to June 6.
During their visit, the cadets shall have the opportunity to meet  important dignitaries including Prime Minister, Service Chiefs and others, as scheduled by host country. The cadets will be required to prepare a small variety programme and presentation on India to be shown in the host country. Besides, sight seeing will also be organized for the cadets.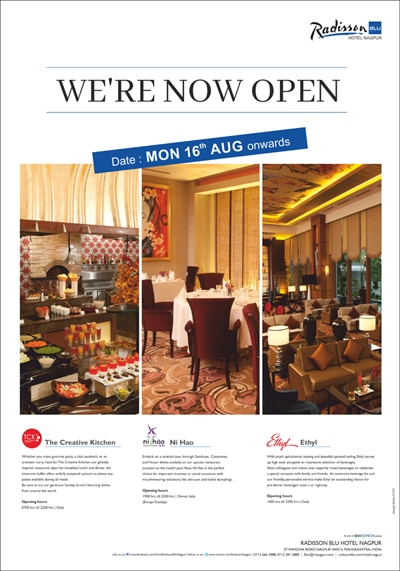 Cadet Sahiba Kaur is from No. 2 (MAH) Air Sqn,commanded by Wing Commander Mordhwaj Singh Choudhary who has been instrumental in the girl's success and performance. She accorded special thanks to her mother Dr. Davinderpal Kaur and entire management and teachers of PIET and specially to the Principal and Head of Sports Department Prof Ambedkar for their motivation and support.
Sahiba aspires to be Air Force pilot
Sharing her joy with Nagpur Today, Sahib said, "I feel my hard work has paid. It was 4 months of rigourous training which got me selected for this prestigious programme. When asked where she drew inspiration to take Air Wing, she said, "I chose NCC Air Wing, as I aspire to be a pilot in the Indian Air Force and NCC offers an opportunity to expose myself to aerodynamics and other technical aspects of flying."

During her school days, Sahiba was Junior Cadet of Army Wing and had also participated RD Parade then. Sahiba believes that NCC helps an individual develop as a person. "It makes the person to imbibe upon unity, discipline and leadership qualities. You learn to look after yourself," she quipped.
:: Charles Salve