Floating cycle to skim floating debris from ponds and lakes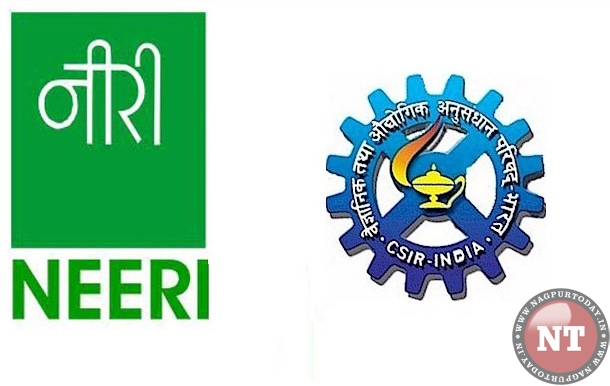 Nagpur: CSIR-National Environmental Engineering Research Institute (CSIR-NEERI),in association with Paryavaran Prerna Vidarbha, has fabricated a first prototype of a floating cycle for skimming of debris on the surface of a water body. The cycle is equipped with a propeller and can be directed by the cycle handle itself. The propeller also provides aeration to the water body which increases the Dissolved Oxygen level of the water resulting in enhanced rate of self-purification of the lake. Care has been taken to make the device completely safe as the PVC pipes attached, provide the required buoyancy and additionally serve as a safety device. Each rider will have a life jacket. It is envisaged that this unique device is multi functional and can be used for recreation purpose also. Since it uses manpower, it is eco-friendly and requires no fuel.
The floating cycle will be handed over to Ashwin Mudgal, Commissioner, Nagpur Municipal Corporation by Dr. Rakesh Kumar, Director, CSIR-NEERI on 7th April, 2018 at 10.00 am to commemorate CSIR-NEERI Diamond Jubilee Foundation Day at the Futala lake, Nagpur . The project was conceptualized by Dr Atya Kapley , Scientist and Head, Dr. Rita S. Dhodapkar and Sourav Chakraborty from the Director's Research Cell, CSIR-NEERI in collaboration with Anusuya Kale , Sharad Paliwal , Ritesh Tahaliyani, Shefali from Paryavaran Prerna, Vidharbha under the guidance of Dr. Rakesh Kumar, Director, CSIR-NEERI as a part of the Project "CSIR-NEERI for Community". All citizens of Nagpur are invited to participate in this event.