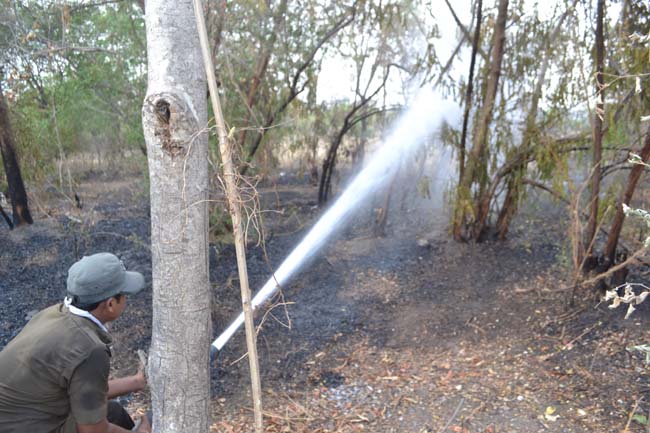 Nagpur News: Nearly all the trees flourishing at the ground of Government Industrial Training Institute (ITI) in Nagpur picked up blaze as a result of the spark simmered from the left out cigarette there. The institute is located at Shraddhanandpeth near Diksha Bhoomi.
The fire fighters rushed to the spot and pumped into action as soon as some one from the onlookers informed them about the fire. The fire was contained later.
However the reason behind the fire is yet to be ascertained, sources claimed that someone has thrown the burning butt of the cigarette on the spot which led to the fire.