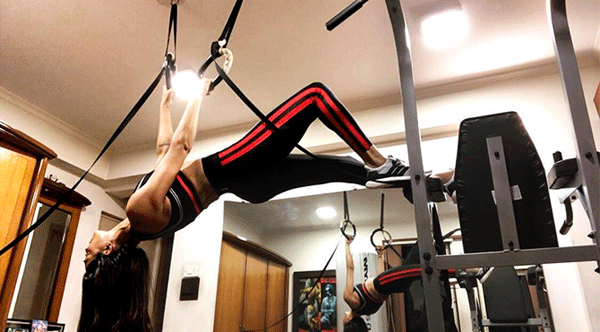 Sushmita Sen — who turns 43 on November 19 — can give much younger models tough competition.
Her fitness videos and workout challenges have been inspiring fans.
'Stretch…reach…dance…align…feel…breathe…a state of grace,' she captioned this pic, where she puts her incredible body on display.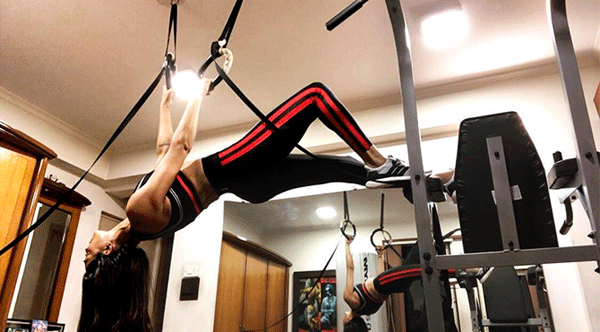 Handstands are not easy to do and one needs great core strength to achieve such a feat.
'Want to try your strength? Try static,' says Sush. 'Hold, hold, hold and keep breathing as you discover just what you are made of.'
'Stretch, breathe, feel, repeat.'
'Sometimes our worlds turn upside down, just to introduce us to a brand new perspective.'
That's her, doing push ups with gymnastic rings.
A completely ripped Sushmita.