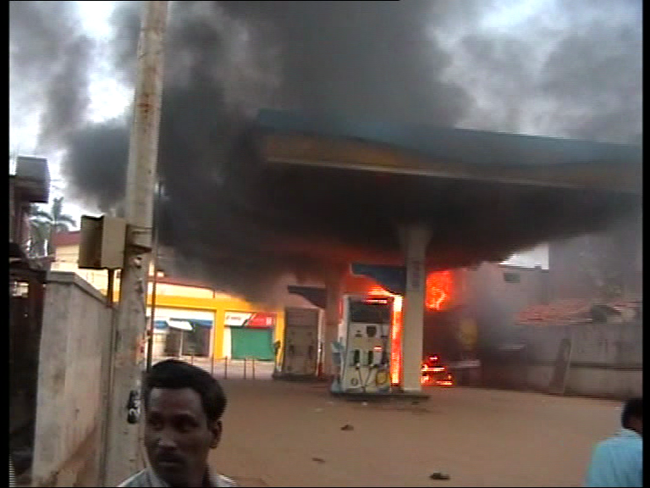 Nagpur News: Summer has just knocked the door of Vidarbha, but the mercury has already crossed 42 degree Celsius in all parts of Vidarbha. Chandrapur being the hottest is facing the brunt of this scorching heat. Due to the shimmering heat, a petrol pump in Chandrapur caught fire due to a short circuit.
Fire extinguishing team took around 30 minutes to control the flames. People were fortunate that petrol tank was away from the reach of fire otherwise, a major accident could have happened.
Nagpur Today had this exclusive video of the devastating fire that broke in the petrol pump at Chandrapur.