No fatalities; loss estimated to be around 25,000
Nagpur: A fire was reported at Hotel Amir which is situated at Bhawsar Square on Central Avenue Road, Gandhi Bagh on October 20, 2014 at around 12 noon. According to the sources, the fire was caused due to a leakage in the gas pipe in the kitchen.
While many say that the fire was major, speaking to Nagpur Today, the owner of the hotel Inderjeet Singh Baweja said that the fire was caused due to a leakage in the gas pipe. Since he was present in the Hotel at the time of the incident, he immediately summoned all the fire-extinguishers from all the floors and had almost extinguished the fire before the Fire Department personnel arrived at the spot.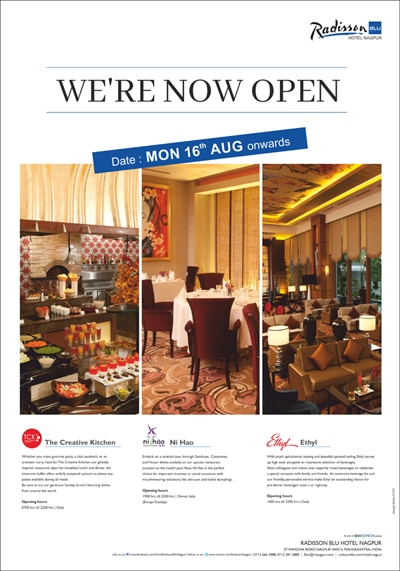 However, the Fire Department officials and the police personnel refused to comment on the extent of damages. Some staff working in the hotel on condition of anonymity said that goods worth Rs 25,000 only was damaged in the fire.
Hotel Amir is situated in the heart of the orange city i.e. Nagpur at Central Avenue and is located in close proximity to main business areas i.e. Gandhibagh, Itwari, Mahal, Wardhaman Nagar etc. Had the fire assumed a major form, many other neighboring buildings too would have been damaged.