Nagpur: Two major fire incidents were reported in city in the wee hours of Monday in which material and valuables worth lakhs of rupees was gutted down. In the first incident, a fire broke out in a tin shed of a saw mill. There were four shops under one big tin shed. The second fire broke out at Life Style showroom situated at the third floor of Empress City Mall. Both the incidents took place at around 2:30 am on October 20, 2014.
According to information, a fire suddenly broke in a Saw Mill Tin Shade at around 2:30 am on Monday the October 20, 2014. It took more than 6 hours for the Fire department's officials to control the flames. Sources added that there were two shops in Satnami Nagar, Lakadganj area under the name Shree Kanhaiyya Saw Mill and MM Timber Mart. All the four shops of Jayaben Patel, Mohan Patel, Ramesh Patel and Rajaram Patel are situated under the same tin shade. At around 2:30 am, suddenly flames were noticed coming from Saw Mill and M M Timber Mart. Within minutes, all the four shops were caught in the massive fire that raged like wild fire. The Fire Brigade personnel were informed after which eight fire tenders were dispatched to douse the fire.
According to fire officials, material including plywood, machines, CMC machine, Honda Passion, Honda shine, and a Splendour motorcycle were also gutted in the fire. Officials informed that the flames were brought under the control at around 8 am by six fire tenders deployed for the task. Officials said that short circuit might be the reason behind this massive fire.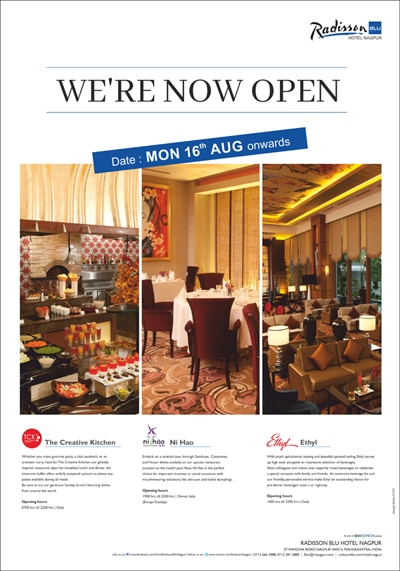 Another fire occurred at the third floor of Empress City Mall in the Life Style showroom at around 2:30 am. The guard noticed flames and immediately informed about the incident to the Fire Brigade. Few fire tenders were dispatched to control the fire. It did take a lot of time for the fire officials to douse the fire. The Fire Department's personnel skillfully brought the fire under control and doused the flames before it could spread and cause more damages. However, cops and the fire department's personnel could not establish the extent of the loss which the fire had caused. The reason behind this fire has also not been established till the filling of the report.
Meanwhile, fire officials have said that investigations in both the cases have begun and they would investigate if the shops have acquired NoC from Fire Department.