Fire Breaks Out at Factory in Bawana Industrial Area; 22 Fire Tenders at Spot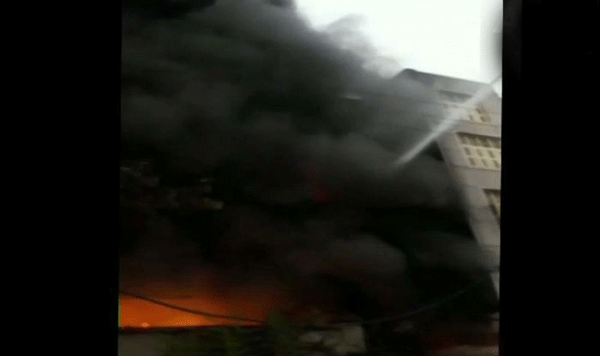 New Delhi: A fire broke out in a factory in Bawana Industrial Area on Thursday morning, reported ANI. Twenty-four fire tenders have been pressed into service. Firefighting operations are underway. More details are awaited.
Earlier in the week, at least two people were killed after a level-2 fire broke out on 10th and 11th floor in Kadam Chawl SRA building, near Oberoi Tower on Vira Desai road in Maharashtra, news agency ANI reported on Tuesday. The incident took place around 8.30 PM in Andheri.