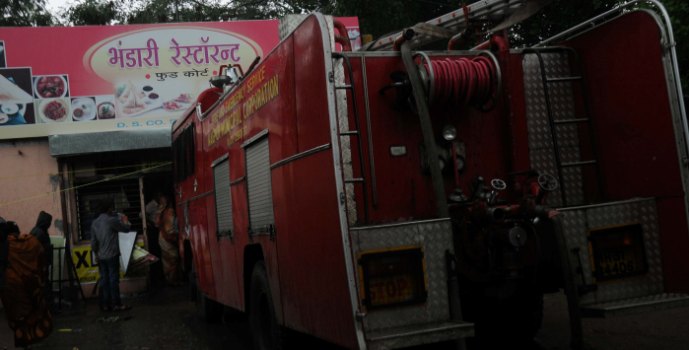 Nagpur News:
A panicky reaction and people running helter-skelter was witnessed when a fire broke out in Bhanadari Restaurant in the Collector's office building premises in Civil Lines at 9:30 am today.
The fire could have taken the shape of a major tragedy had it not been noticed earlier. The customers and workers ran for their lives when a thick smoke started billowing from a section of the restaurant which turned into a major fire. The nearby several petty shops like Xerox, lawyers benches reacted with dreadful faces and ran from the spot in order to save themselves. Initially the hotel staff and other people tried to douse the fire on their own but did not succeed. In the meanwhile, some persons informed the Fire Brigade which in turn dispatched a fire tender. The fire tender and firemen brought the fire under control.
However, no injury was reported to any person. But the cause of fire and the loss figure the Bhandari Restaurant suffered could not be immediately ascertained.