FIR against Raveena Tandon for shooting ad inside Lingaraja Temple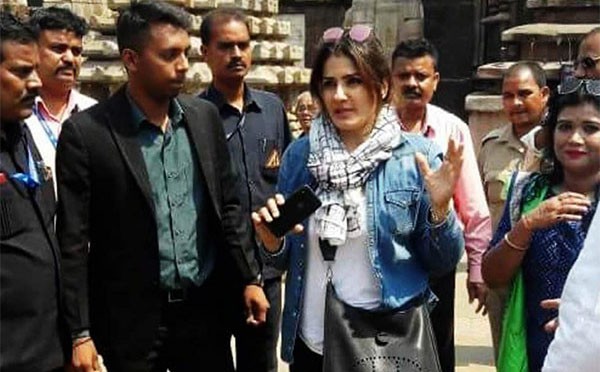 The authorities of Lingaraja Temple in Odisha lodged an FIR against Bollywood actress Raveena Tandon for allegedly shooting an advertisement in the 'No Camera Zone' inside the premises of the 11th century and ASI protected lord Shiva shrine. The incident came to the fore after a video surfaced on social media featuring Raveena offering beauty tips inside the temple premises and it is recorded by a person with a mobile phone. "The temple administration has filed a complaint against Raveena Tandon at Lingaraj Police Station for shooting an advertisement film in the no camera zone," said Rajiv Lochan Parida, the management-in-charge of the temple administration.
Admitting that such an FIR has been lodged, Bhubaneswar DCP Satybrat Bhoi said that the police are examining the allegations. Only servitors are allowed to carry mobile phones inside the temple, Parida said adding it is a clear case of violation of the security norms. "The incident has also hurt sentiments of the devotees," he said. The Archaeological Survey of India has also launched an investigation into the matter," said a report.
However, speaking to a news agency, Raveena clarified saying, "It was no agency and no advertising. It was all locals & members of the Mandir Trust and some media who were filming on their mobiles phones and also taking selfies. Wasn't aware of phone ban, even local authorities didn't alert us or object."