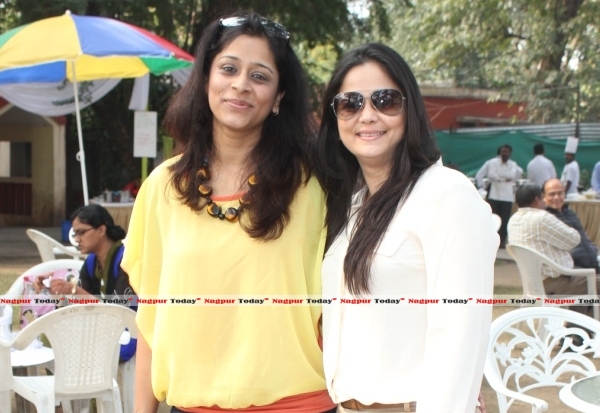 Nagpur Today: The Gondwana Club resonated with the laughter and gaiety only from one table which had some of the most live-wires of the top echelons of city's society including the oldest president of Gondwana Club. So what was the event all about?
The Gondwana Club had organized a brunch for its members on a relaxed Sunday morning. Since the attire was casual, everybody chose to dress in their casual attire. Almost everyone was in their Jeans and T-Shirt. However, the ladies enhanced the beauty quotient even in their jeans and tops. The designer shades that most ladies wore did make them look spectacular.
President of Gondwana Club Balaji Buty welcomed and greeted the members.
The brunch hosted by the club which included drinks had some families sitting in a big group had some stags (male members who came without their spouses) joining and leaving the table. However the entire brunch was a very quite event.
The kids who accompanied the parents were very busy flying kites and enjoying the tit-bits.
A very sumptuous brunch was served by the club which did appeal to the palate of almost all the members of Gondwana Club.
The weather was very pleasant which included a bit of sun, slight winds which created an aura fit to enjoy the pleasure of nature.
Above all, the fellowship and camaraderie that the members enjoyed ensured that everyone enjoyed the brunch and relax. While some older members were seen enjoying the brunch all by themselves and sharing each-others experience of the week gone by, others were seen hopping tables, having fun with every person present and having a blast.
PICS BY : Vinay Thorat