Nagpur News: The hazy picture of blacklisted colleges is now getting clearer and clearer. Now, the fate of 250 blacklisted colleges in which admissions were barred would now again will be decided by the Nagpur Bench of Bombay High Court.
The Prabhandan Parishad (Management Council) of Rashtrasant Tukdoji Maharaj Nagpur University (RTMNU) has decided to give a thought for resolving the issue regular teachers in colleges through the Adhoc Teachers' Scheme of the year 2009. This decision will be time bound. The admissions to the blacklisted colleges would be cleared after the Management Council submits its report to the High Court, and the Court gives ruling in a positive direction. In simple words: The future of the blacklisted colleges would now be decided by the powerful walls of the High Court Chamber.
It may be recalled that the RTMNU's Vidvat Parishad had recommended lifting of ban for admissions to the 250 blacklisted colleges. The Management Council meeting was called for a taking decision on the recommendation of Vidvat Parishad on last Friday. However, the Management Council failed to arrive on any decision and the meeting was adjourned till theMonday (July 22). Today, the meeting lasted for full 7 hours. The D K Agrawal Committee and Adv Abhijit Wanjari Committee, constituted in the last meeting, submitted their recommendations to the Management Council.
The Management Council had passed a proposal in 2009 for launching an Adhoc Scheme for hammering out the problem of shortage of regular teachers in colleges. The regular teachers were to be appointed through this Adhoc Scheme but only for one year. More the RTMNU was to recognize the teachers for one year, and subsequently had fixed their salaries.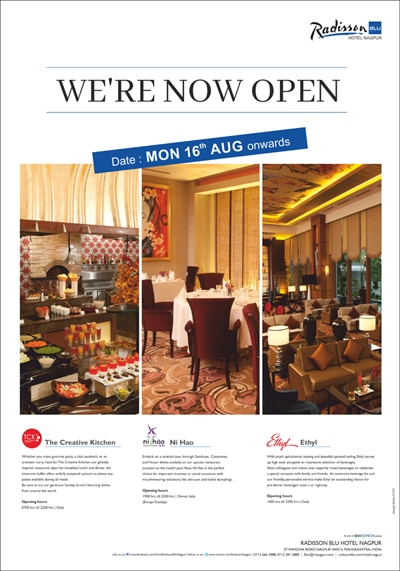 The Management Council today discussed the implementation of the same Adhoc Scheme and the members have also agreed to the proposal. Accordingly, the colleges would send their proposals on appointment of teachers to RTMNU and then the appointments would be done by the RTMNU. However, the colleges would mandatorily have to go through all the formal processes. The excuses of not receiving the qualified teachers, generally put forth by the colleges, would not be bought and tolerated,  the Management Council made it clear in a warning words.
Now, all the sights would be focused on the High Court when the Management Council submits its report of today's meeting to the Court. If the High Court agrees with the Management Council's report then the way for admissions to the 250 blacklisted colleges would be cleared. And, if the High Court delivers the ruling in other direction then the future of the 250 blacklisted colleges would remain the black, and only black.