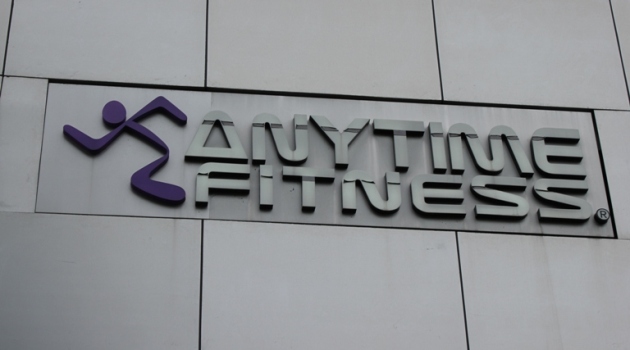 Nagpur News:
An American fitness center 'Anytime Fitness' continues to function despite the American center withdrawing itself from the venture.  However, a court's attention was drawn in this regard and the court has appointed a Local Commissioner and directed him to get himself apprised of the state of affairs and submit the report .
According to reports, an American company opened 'Anytime Fitness' gym in Nagpur in 2009, and accordingly, the contract for running the fitness gym was given to Chandan Lunawat. However, the American company ended the "Master Franchisee Agreement" with Chandan Lunawat on May 6 2011. But surprisingly, an unidentified person has been found running the gym thus drawing the court to intervene in the matter. Subsequently, the District Sessions Court Additional Judge M C Chandak appointed Adv Shraddhanand  Bhutada as Local Commissioner to investigate the issue and submit his report .
The American company had opened the fitness gym in the Civil Lines and had handed over the contract to Chandan Lunawat for proper functioning of the gym. However, later the company cancelled the agreement. But to the surprise of the company the fitness gym continues to run and that too with the company's trademark and logo. The trademark and the logo could not be used once the agreement was cancelled. The moot question is: Who is running the fitness gym with the American company's trademark and the logo? This illegal aspect forced the American company to to knock doors of the court in Nagpur.
The company's headquarters is in Minnesota city in the United State of America. The company has registered its trademark globally. Chandan Lunawat was given contract on the basis of global registration of the trademark. The company cancelled the contract with with Chandan Lunawat without ascertaining any reasons on May 6, 2011. However, the NMC possesses a record that the fitness gym is running with American company's trademark and the logo at the Next Point building's first floor in Civil Lines, Nagpur. The mystery shrouds the runner of this gym. This suspense drew the court to intervene in the matter. The mystery could be unfolded when the Local Commissioner Adv Bhutada submits his report to the court on July 22.
The American company has a tradition of calling the unidentified runners of its fitness centers in the US and Canada asJon Do, and in India, Ashok Kumar in place of Jon Do. Now, who this Ashok Kumar is would likely to be revealed soon. The name Ashok Kumar would automatically be changed to the real name when the guilty is found by the court. At present, a petition is filed in the court with the name of Ashok Kumar, informed the company's counsellors Shantun Khedkar and Ritesh Badhe.