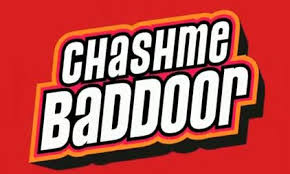 Director: David Dhawan
Stars: Ali Zafar, Siddharth, Taapsee Pannu, Divyendu Sharma
Music Director: Sajid-Wajid
Plot:
The story of three friends live for each other, on food from Mr. Joseph's (Rishi Kapoor) cafeteria and in Ms. Josephine's (Lilette Dubey) house as tenants – on credit. When Seema (Taapsee Pannu) zooms into their neighbourhood on a scooty, Jai and Omi begin dreaming their own dreams of winning her heart. In this tussle between friends and hearts, the seedha-sadha Sid falls in love with Seema. A madcap ride ensues involving the age-old debate between whether men in uniform are better than civilians or the other way round. There are tragedies to be taken note of – just that they too come packed in hilarious covers! For example, during a seemingly intense emotion-driven scene when Jai and Omi confess their mischief in front of Sid and forget to wipe a wayward tear, the latter asks them to stop by saying that they look really bad while crying!
Ali Zafar as the slow and steady lover deserves a hearty pat on the back for his performance. His Sid might not move you to tears, but can definitely make you emotional for a wee bit – even in a David Dhawan comedy. Debutant Taapsee Pannu, gifted with a fresh face, comes across as a pleasant gust of air. She is miles away from the Sitar-playing, 'Chamko' washing powder-selling Neha that Deepti Naval had brought to life in the original, but is lovable in her own special way.
Siddharth steps into the shoes of the over-the-top, overacting filmy, Jai with exceptional ease. As an actor, Siddharth has grown over the course of his films, and with every passing one is transforming into a star. From 'Rang De Basanti' to this insane Jai, the actor is getting better each day.
The special package comes from Divyendu Sharma, whose first outing in 'Pyar Ka Punchnama' had created tornadoes in the hearts of viewers, has once again proved his mettle with this Omi. He is brilliant as this new age shayar who has an Arz kia hai… down his tongue at every drop of the eyelid.
The supporting cast consisting of Rishi Kapoor, Lilette Dubey, Anupam Kher and Bharti Achrekar is fabulous and Kapoor deserves brownie points for his tap dance! A double dose of the comical Anupam Kher, symbolising the military and civilian brothers are hilarious to say the least. Bharti Achrekar as the animated mother brilliantly matches up to Kher.
Sajid-Farhad's dialogues are extremely laudable and every single moment in the film boasts of an underlying punch. Sai Paranjpye, who had scripted the original 'Chashme Baddoor', has made sure this one too is not one to be ignored.
Sajid-Wajid's music is catchy and situation-driven mostly. However, maybe the film could have done with a few less numbers. Sonu Nigam, Wajid, Ali Zafar and Shreya Ghoshal have all engendered songs that are sure to be remembered for their freshness.
Verdict: It's a fun film, paisa vasool,
: Yash Raj Trivedi