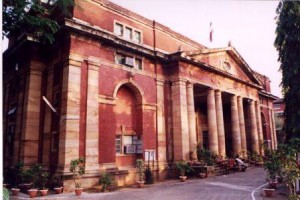 Nagpur News: The introduction of the semester system in different courses provided by RTM Nagpur University this year initially received a good response from students anticipating a reduction in workload and fees. However, the new system raised annual fees by almost 30% in some courses, a problem that is expected to be brought by a number of members during the University Senate Meeting on November 3.
"The new semester system has almost doubled the fees for students of Commerce and Arts," Senate member Manmohan Bajpai told Nagpur Today, "The new system has also increased the number of examination papers that students are to give each year; how does the University expect to check and return twice the usual number of papers, when revaluation papers in the present system are  months late already?"
"Senior year LLB (law) students are finding absorption into the new system extremely difficult", stressed Gurudas Kamdi, "They now have to give around 22 papers in case of ATKT, and their fees have been hiked drastically. Students cannot afford this".
"The fees for students of engineering and biotechnology have gone up by Rs. 3000 over one year," said Senate member Ritesh Ganar, "For students of  MBA and MCA, the difference in fees from last year to this is Rs. 2000. The difference is quite a jolt for many students".
The issue of hike in fees due to the introduction of the new semester system had been raised by Senate members in the previous senate meet in March. Action had been promised then, but none was taken, and University students are now forced to resort to protest marches at University gates for the grievances to be heard.