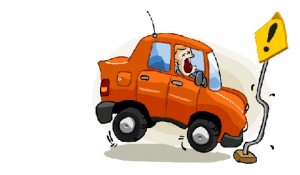 Nagpur News: A 55-year-old man and his 80-year-old father were crushed under the wheels of a speeding truck near Wanjra petrol pump on Koradi road on Saturday afternoon.
Ashok and Govindrao Raut, resident of Jai Nagar in Ambazari police station area, had gone to Koradi temple. They were returning on their bike when the incident took place.
Police said that there was a speed breaker on their way due to which Ashok slowed down the speed.
"As Ashok reduces the speed, the truck driver coming from the same direction failed to do so and knocked their bike. The father-son duo came under the rear wheels and were killed on the spot," said police.
Relatives said that Ashok, who worked with a private company, had planned for Koradi temple with his family. Since he was getting late for the office, he and Govindrao had left early from the temple while his wife, two sons and a daughter left few minutes later.
Ashok's wife Radha, who reached the scene after few minutes with her children, fainted at the spot. Radha and her children were coming on two bikes when they saw Ashok and Govindrao lying dead on the road.
The truck driver left the truck and fled the spot. Koradi police has registered a case and seized the truck. Search for the truck driver is still underway.