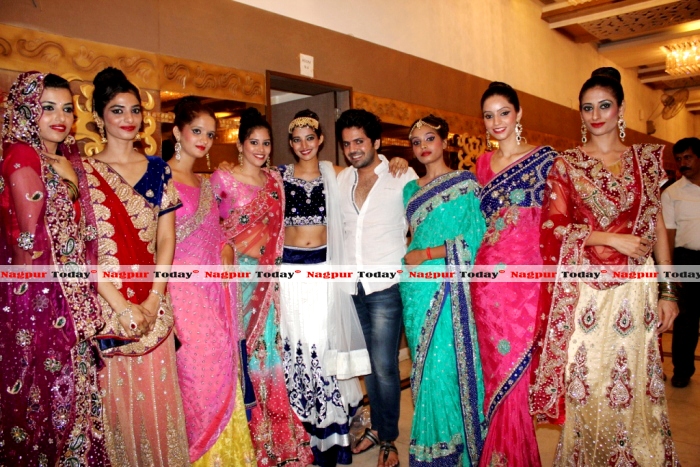 Of all the seasons that India sees, monsoon is the perfect one when you get to see the most of trendy and beautiful wears around you. What better time of the year could it have been to arrange a magnificent fashion show, one of which took place recently in the city at Ranikothi that was seen to pull amazing and interactive crowd. Elegant and sight gripping Bridal and Cocktail wears were displayed by modals on the ramp.
The grand fashion show was arranged with a purpose of introducing the fresh arrivals and collection of the Bridal and Cocktail wears of Chawla Sarees.
Where on one hand the backstage was all full of activities that included getting the modals ready for the ramp show within no time, the on stage performances were seen to be on ire that made the crowd go round the bend, sophisticatedly though!