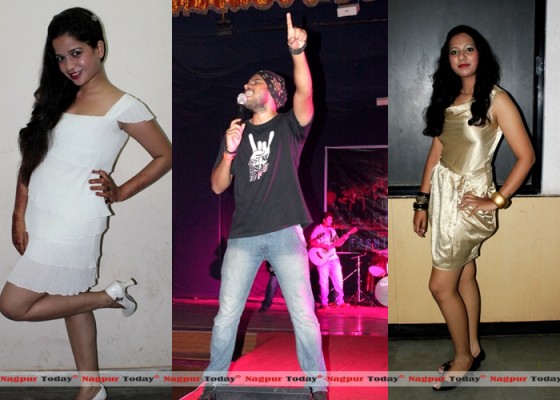 Fashion and glamour as a part of city's consistence craze saw an event more, that gathered young city lads under one roof. The Nagpur rage for fashion made the youngsters participate in the fashion that took place here on Sunday. The event started with a rock band performance by a city band, Rhythmic Theory that rocked the stage with performance on the songs like 'Hum Kis Gali Jaa Rahe Hai' and 'Bhula Dena'!
As the Ramp show begun, it saw various colors and varieties in themes like the Red Carpet and the Ethenic Theme. Special Appearances by the organizers grooved the stage that gathered hootings as well. The beautiful attires displayed by participants were designed by Aliza Collections and Favourite Creations. The make up provided by Capello enhanced the grace. The guests present were Saloni Chandani, Hardik Parekh, Zubair Khan and Prashant Nair.
As the event headed towards its end, the participants were allowed to go ahead and rule the stage with 'Dance, Masti and Hungama'! The concluding sessions of photography left behind impressions in memories of all.
PICS BY : Vicky