Government agree to a meeting with the protesting farmer
Protesting farmers awaiting justice demand to be hanged
Nagpur: The farmers of Selu District in Wardha Tehsil are on indefinite hunger strike at Sanvidhan Square in the city. It is 10 days since these farmers have been sitting hunger strike but to no avail. Finally after 10 days, these protesting farmers are called for a meeting to talk about their pending issue.
Avinash Dhotsheel Kakde, Avinash Pundalikrao Kakde, Sudam Ishwarrao Pawar, Neeraj Kumar and Arun Wargney are farmers who are sitting on indefinite hunger strike since February 28, 2016. These farmers are demanding that the Government help them in getting justice. According to these farmers, Srikrishna Ginning and Pressing Unit at Selu have failed to pay Rs 8 crores to nearly 400 farmers from May 2014 till date. They have been demanding their payments for a long time and when they were not heard, they have started staging protest at Sanvidhan Square.
The owner of the Srikrishna Ginning and Pressing Unit Sunil Talatule has not made any payments as yet. This matter has reached the court too.
According to the protestors, Sunil Talatule has been dealing with the farmers since the last 10 years. However, this is the first time, when he has clearly refused to make payments to the farmers. One of the protestors Avinash Pundalikrao Kakde alleged that Sunil Talatole has a direct connection with RSS. He also alleged that this is the reason why even the government machinery is not interfering in the matter and redressing their grievances.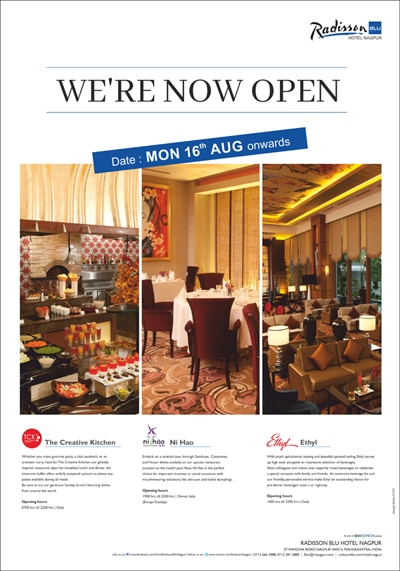 Even after 9 days, no pro-active steps have been initiated by the government machinery to ensure that the farmers get their dues. The protestors also alleged that the present BJP government is trying to shield the owner of Srikrishna Ginning and Pressing Unit Sunil Talatule.
On Monday, March 7, 2016, the protestors raised slogans and displayed banners which said that either help farmers get justice or a demand to hang them (farmers). The protestors have warned that they would be intensifying their protest in the coming days if their demands are not met.
According to the protesting farmers, from February 28, 2016, the farmers have submitted their grievances and spoken to Chief Minister Devendra Fadnavis, Union Cabinet Minister of Surface Transport Nitin Gadkari, State Energy Minister and Guardian Minister Chandrashekhar Bawankule, Finance Minister Sudhir Mungantiwar, Minister for Cooperative Department Chandrakant Dada Patil and District Collector etc. However, none of these above mentioned even assured them of helping them to get justice.
On Monday, March 7, 2016, during an interview aired in a local news channel, Finance Minister Sudhir Mungantiwar is alleged to have expressed his inability to help the protesting farmers because of lack of any rules that govern this kind of cases. The protesting farmers alleged and wanted to know whether the government wants to safeguard the interest of the farmers or not and is it impossible to frame new set of rules and help the farmers get their rightful money?
Since the owner of the Srikrishna Ginning and Pressing Unit Sunil Talatole has a direct connection with RSS, they alleged that the government is not trying to initiate any action against him. However, the protesting farmers too would not keep quiet.
On March 9, 2016, a meeting is scheduled with the Finance Minister Sudhir Mungantiwar where two farmers (representing the farmers), two Lawyers from High Court, The District Deputy Registrar, Finance Secretary would be prominently present at the meeting scheduled to be held at the Mantralaya in Mumbai.
The farmers who are slated to represent the farmers in the meeting in Mumbai are Ram Narayan Pathak, Omkareshwar Kakde, Prof Mohan Solwankar and the two lawyers from High Court Advocate Satyendra Sanyal and Neeraj Kandewale.
If no positive outcome is seen even after this meeting, the farmers would then stage a protest in front of the Mantralaya they warned. The protesting farmers had staged a protest rally in front of the Head Office of RSS under the aegis of Farmer and Labours Organization of the Congress Party. However this rally was not very successful.