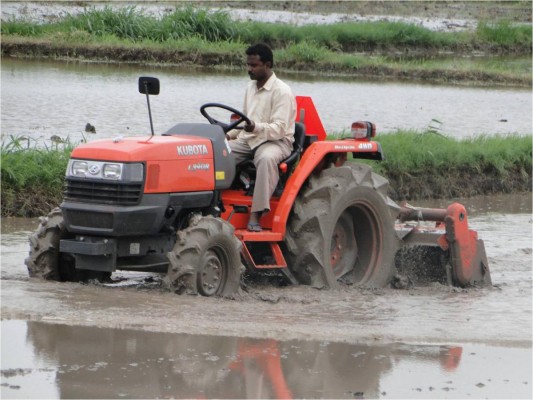 Nagpur News: According to a government scheme, farmers of backward classes are supposed to be given power tractors on 100% subsidy. Farmers in the district, who have tried to benefit from the scheme, have been made to go back and forth by officials of the Social Welfare Department for over two years, and have been given nothing but disappointment.
According to sources in the department, applications were filed by farmers from every Tehsil in the region, under this scheme. 116 farmers applied in the year 2010- 11, of which 51 were chosen as beneficiaries. Similarly, 96 farmers applied for a power tractor in 2011- 12, of which 74 were chosen. 10 of these farmers hail from Ramtek, 10 from Mauda, 4 from Parshivni, 1 from Kamptee, 11 from Kuhi, 11 from Umrer, 16 from Bhivapur, 6 from Nagpur Rural, 1 from Hingna, 5 from Kalmeshwar, 14 from Saoner, 17 from Katol and 9 from Narkhed.
It may be mentioned here that farmers require a power tractor for 10 different purposes. These tractors would have helped the farmers in spraying pesticides and medicine, ploughing, harvesting wheat and soyabean among other crops, for running the power generator and other regular agricultural work, if they hadn't been denied this due for over two years. Moreover, fresh applications have also been asked for the year 2012-13, while a large number of farmers are still being kept waiting for years.
Farmers have spent thousands of rupees, and are wasting many valuable hours running behind these tractors, and preparing documents for the scheme. Farmer representatives have demanded fast action from the Social Welfare Department. Strong action has also been demanded against Department officials.