Nagpur: The scuffle involving families of BJP leader and Chairman of the Maharashtra State Construction Workers Welfare Board Omprakash alias Munna Yadav and Mangal Yadav took a fresh turn on Wednesday when the Nagpur bench of Bombay High Court issued notice to State Government on a petition filed by Navita Avadhesh Yadav seeking CBI probe into offence registered against Omprakash alias Munna Yadav, . A division bench consisting of Justice Ravi Deshpande and Justice M G Giratkar, while issuing notice to Home Department, Commissioner of Police and Dhantoli PI, directed them to file reply by December 20.
The Sessions Court on Saturday has already rejected anticipatory bail application of Munna Yadav and according to petitioner, despite registration of serious offence of attempt to murder, the Nagpur Police was not arresting Munna Yaday. An altercation ensued between family members of MunnaYadav and Mangal Yadav over bursting of fire-crackers. Dhantoli police had booked both families for causing hurt, grievous hurt and laterals slapped attempt to murder charges against Yadav family members. Dhantoli police had booked Munna Yadav and others under Sections 452, 307, 323, 324, 325, 141, 143, 147, 148, 149 of the Indian Penal Code read with sub-sections 4, 25 of the Arms Act and Section 135 of the Bombay Police Act while acting on the complaint lodged by Avadhesh alias Papa
Yadav of Rana Pratap Nagar against him.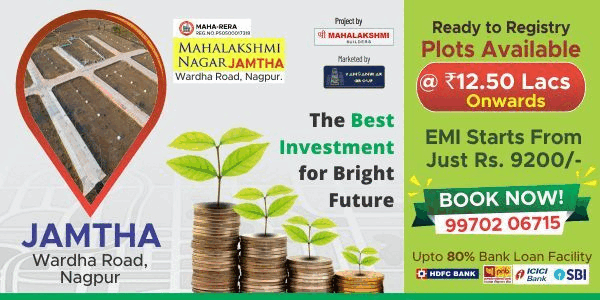 In this petition Navita Yadav claimed that police was not acting against Munna Yadav due to political pressure. She claimed that Nagpur Commissioner of Police did not meet her and also questioned the alleged inaction of top officials while demanding either CBI or CID probe in to the matter. Yadav's wife and BJP corporator Laxmi Yadav has already got the anticipatory bail from High Court in connection with offence registered against Yadav family members at Dhantoli police station.
The High Court had rejected anticipatory bail applications of Karan and Arjun – sons of Munna. Since then, Yadav brothers were not visible in public life. Tara OmprakashYadav (40) had lodged a cross complaint against Mangal Yadav, Papa Yadav, Gabbar Yadav, Sagar Yadav and Manju Yaday. According to Tam Yadav, the accused had picked a quarrel with Karan Yadav and Arjun Yadav over the issue of bursting of crackers and allegedly assaulted them.The police had booked above accused under sections 141,143, 147, 148, 149, 323, 324 and 506 of the Indian Penal Code read with sub-sections 4, 25 of the Arms Act and Section 135 of the Bombay Police Act. Interestingly, even Mangal Yadav has not been arrested so far nor any anticipatory bail application has been granted to him.