At the 90th meet of the Akhil Bharatiya Marathi Sahitya Sammelan, the outgoing President Shripad Sabnis, threw a googly at the CM who was also on the dais.
"Do not commit the sin of bifurcating this state of 'Maharashtra' " he said.
He also said " on the one hand you talk of bringing Dharwad and Belgaon into the state -but do you have designs of taking Nagpur away?"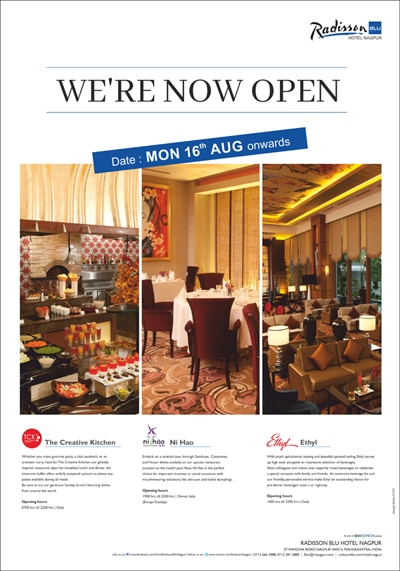 The Marathi sahitya parishad, by accident or design, is turning into a political outfit and that could have dangerous portents in the charged election – of BMC and NMC polls.
It is ironic, to say the least, that the same Sabnis who spoke of literary freedom and had expressed support for Award Wapasi last year, should speak against the aspirations of people of Vidarbha this year.
Does he not understand that if you talk of the 'right' of people of Belgaon – currently in Karnataka – to choose which state they want to be a part of, the same right devolves to people who for decades now have expressed that they do NOT want to be a part of this state they were unwilling almost, made a part of?
Or was Sabnis indirectly hitting out at the current President of the literary body, who is a hard core Vidarbhite? And whose election had caused much ruckus!
Whatever may have provoked the man to say what he did, it does underline one fact – Fadnavis must come clean on where he stands where Vidarbha issue is concerned.
He has been an unequivocal supporter of a separate state, and the best advocate for it – till he was in opposition.
Now that he is in power – and has been for over two years now – he must walk the talk.
Not doing so, in fact weakens his position and that of his party, at crucial time like the aforesaid local elections.
Former ally and bitter opponent Shiv Sena will definitely attack this 'achiles heel' of the young C.M. when it comes to canvassing in Mumbai. They will equate the demand for separate Vidarbha with Nagpur as capital as a sign of the person being somehow anti-Mumbai. It is like saying weakening Maharashtra equates to weakening Mumbai!
In Nagpur, he may be targeted with reverse propaganda. His recent silence on Vidarbha statehood may be construed to mean he is against development of Nagpur as a capital of the vibrant new state!
So he can find himself in the tragic situation that he is damned if he does and damned if he doesn't.
People of Vidarbha are getting impatient now. This issue is beyond narrow political manipulations and game playing of political parties for whom there is only one bottom line – victory at the hustings/polls.
Sixty odd years ago we believed in the dream of one state of 'Maharashtra'. The word means – Great nation. So in a way we were told we were the 'most superior people, from the greatest state possible!'
That song, which is almost like a national anthem in Mumbai " bahu asot sundar, sampann ki mahan,priya amucha ek Maharashtra desh ha" (Others might be beautiful, or prosperous or mighty, we love our own 'country' Maharashtra!) sadly does not invoke 'patriotic' feelings in Vidarbha people any more.
In fact, that song has become symbolic of the tyranny of Western Maharashtra and its politicians over us. In fact we have NO fight with the people of Mumbai-Pune,Nasik, Satara or Sangli – we speak a similar – not same! -language and we feel empathy for them. We are glad they have flourished – what we don't like is flourished at OUR cost!
As Historians and sociologists will point out, Vidarbha, or C.P. and Berar as the British called us, was an independent entity with its own culture, language and even food.
It bugs people from other parts of Maharashtra no end, when a Nagpurian will lapse into Hindi while holding a conversation with another so called 'Marathi manoos' – even his/ her own family members!
I remember a Tamilian settled in Pune complaining about this. She was a teacher and was in Nagpur for a conference.
"If we non-Maharashtrians, whose mother tongue is so different, can learn to speak in pure Marathi, why do Nagpur people keep replying in Hindi?!"
The question had me perplexed then, I know the reply now – Nagpur has had the distinction of being the capital city of Central Provinces for a long time, a 'state' that contained other cities like Jabalpur, Indore, Bhopal and Raipur – they were mostly Hindi speaking and for a long time – THEY were our people! More so than the far flung people of Western Maharashtra. So speaking Hindi came naturally to us – we are actually bilingual.
Our food habits were like theirs – we have always eaten 'phulkas' not Maharashtrian 'ghadi chi poli' and our usage of culinary ingredients like fresh coconut, kokam – which coastal people of Konkan, and even Mumbai and Pune people use, was minimal.
Though we did occasionally inter marry people of Marathwada and Western Maharashtra, even our marriage customs are so different and unique to our area.
If we have not been understood, or appreciated, let alone encouraged, but been denigrated as 'lazy' and laid back and unambitious ( we were at the pinnacle of prosperity when you dragged us into your state! Naturally, we were not seen as being 'ambitious') we are not going to be apologetic about it any more!
(You come to Nagpur and survive here for one summer, we will know the substance you are made of! In fact, we should have had the 'summer' sessions of the Maharashtra Assembly held here rather than the winter, our 'Rulers' would have fled long ago!!)
Now the time is up! We will get Vidarbha – sooner, rather than later. Now it is question of Do or Die for us.
We only have one question of you, our so called leaders : are you with us, or are you against us??