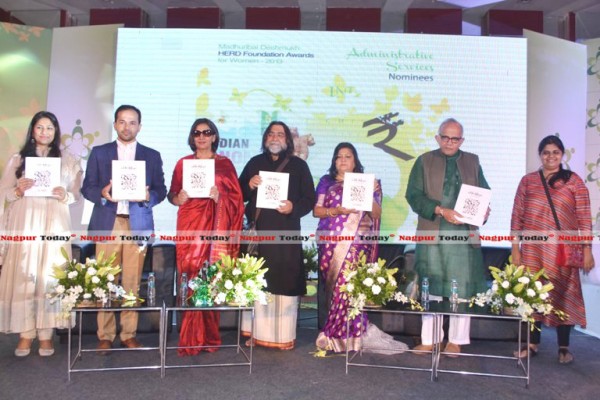 Nagpur Today: God created man and woman to build a life together and to complement one another throughout their life. A woman wades through the fields of struggle in life side by side with her man. She supports him, stands by him in his thick and thin, helping wherever and however she can. Without her the man is never complete.
With the changing times and the emancipation of women, the role played by a woman also has undergone a sea of change. It is no more just restricted to her marital life and restricted within the four walls of her house. A person of reason, of strong will power, of  being sensitive to the feelings and needs of every one and finding out ways and means to fulfill them, of affection and a strong maternal instinct, with a mission to carry out and yet she proves that she has the ability to excel in every sphere of life.
In order to salute the spirit of such women, who deserves laurels for their incredible work and excelling in various spheres, and to laud their achievements, many city women got honored with the Madhuribai Deshmukh Awards. This award was constituted by the Deshmukhs. The day marked blissful moments as Ranjeet Deshmukh reminisce the nostalgic times with Madhuribai Deshmukh. He also celebrate the 61st b'day of his wife Roopa Deshmukh in a unique and special manner. Dr Amol and Dr Suchika Deshmukh hosted the event.
The proud moments kept surfacing throughout, as along with the announcement of the awardees, the contribution towards their respective fields were briefed. The names that made it to the stage for awards were Sandhya Gotmare , Shubhangi Bhadbhade, Anita Rao, Rekha Chondekar, D Vibhavari Dani, Madhuri Godse, Dr Seema Sakhre, Radha Takone, Arundhati Pantawane and Dr Manisha Patil. Was this any less that the bollywood diva Shabana Aazmi and Pralhad Kakar graced the evening with their presence.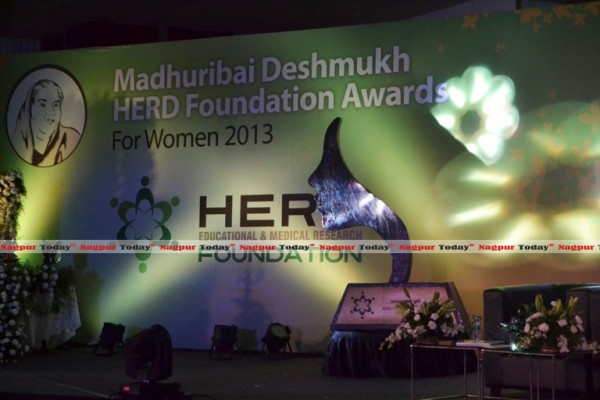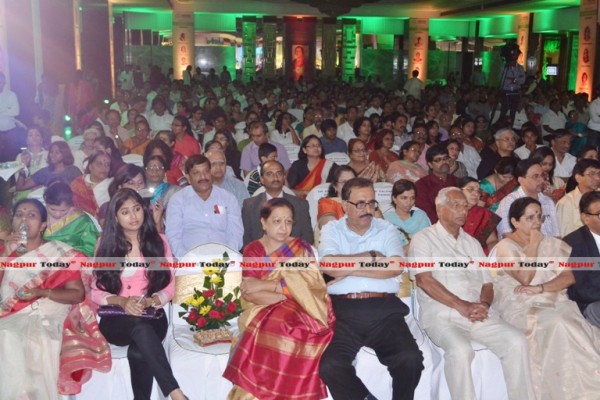 -PICS BY : Amol