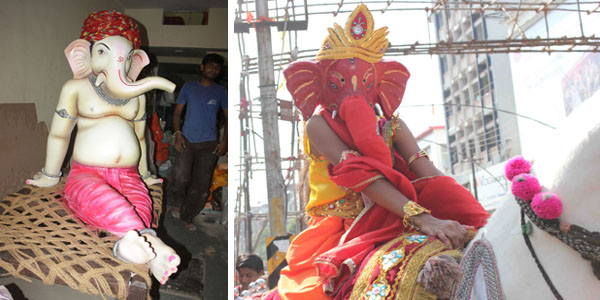 Nagpur News.
As the unfortunate communal clash in Muzzaffarnagar in Uttar Pradesh took the death toll to 21, extra vigil has been accelerated in Nagpur in the wake of Ganesh festival that begins here on Monday. However, the city police officers have been in touch with the members of different communities to ensure peace during the ten days of religious celebration, but the untoward incident in Muzaffarnagar prompted them to move with more cautious steps.
Talking to Nagpur Today, Commissioner of Police KK Pathak said, "Since Ganesh festival is beginning from Monday, we have sounded an alert in the city. Our officers have been interacting with both the community members to ensure peaceful celebration across the city. We have fixed all the interactive mechanism in place to avoid any unpleasant experience during Ganesh festival."
Upon the effect of Muzzaffarnagar clash in Nagpur, Pathak said, "That is the local problem that erupted out of the disturbance there and I don't think it is going to have any effect in Nagpur."
Special forces have been deployed to monitor the procession of Ganesh idol across the city on Monday.