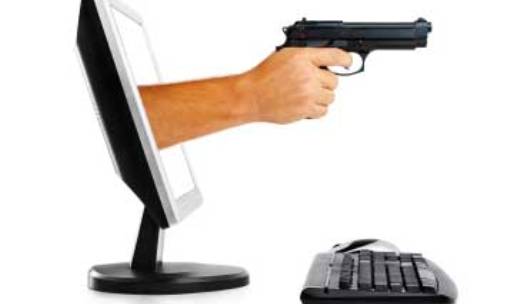 Nagpur News:
A trickster, certainly having good knowledge of online dealings, robbed a medicine distributor to the tune of Rs 13,35,000.
According to police, one Hitesh Dhirajlal Parikh (49), a resident of Dharampeth, runs a medicine distributorship in partnership in the name Micropark Distributor at Kalash Enclave in Dharampeth. Hitesh is running this company since 2008 and its office is at Wadi. The joint account of the company is in Kotak Mahindra Bank at Shri Mohini Complex on Kingsway Road. The account has been linked with Online banking facility.
The expert trickster, between June 8 and June 11, created a fake webpage and a fake e-mail ID with the help of a superior technology and in an expertise way. The trickster then downloaded the fake webpage and the fake e-mail ID as if the real and attached them with e-mail of Hitesh. After successfully carrying the dubious act, the trickster then got himself apprised of all information of Online banking account of Hitesh's company. The trickster, armed with all the necessary information, transferred Rs 13,35,000 of the company to his account through online banking facility.
However, when the crime came to notice of Hitesh immediately notified the Kotak Mahindra Bank. The Bank of Maharashtra, Bandra Branch, Mumbai, however, facilitated transfer of Rs 3 lakh to Hitesh's account from the trickster's account. Sitabuldi police are investigating the matter further.