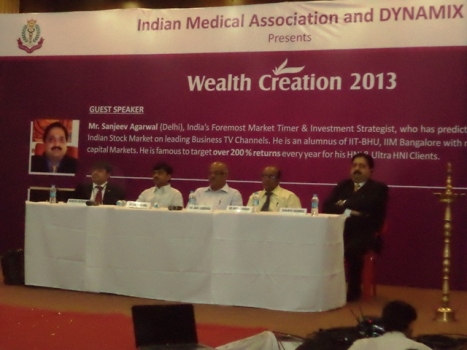 Nagpur News:
A Seminar on wealth creation 2013 in association with Indian medical association was held at IMA hall on Sunday march 3. Dynamix Group a   Investment research and capital management corporation   promoted by Celebrity Fund managers, Mr. Sanjeev Agarwal and his team  guided the investors and the participants in generating positive returns through timing of financial market.
Sanjeev Agarwal an alumnus of IIM Banglore,IIT-BHU having 21 years of experience ii is one of the foremost market timers in Indian capital market with unique distinction of predicting almost all major peaks and with pinpoint accuracy on India's topmost Business channels CNBC TV18, CNBC Awaaz, ET-Now, NDTV Profit, ZEE Business and UTV Bloomberg. He also predicted the peaks and bottoms of various commodities like gold, silver, crude and currencies like US Dollar, Euro and rupee with amazing accuracy.
While speaking to 'NagpurToday' Sanjeev Agarwal said, "we specialized in timing of  market trends. We predict correct high and lows of market. All the trading will be done in your own trading account with complete transparency and security. we take both long  and short position as per the market trend so as to generate positive returns. we target upwards of 200% returns per annum whereas maximum risk is kept as 30% of initial capital. Dynamix is already up by more then 150% in just two months of 2012″ he added.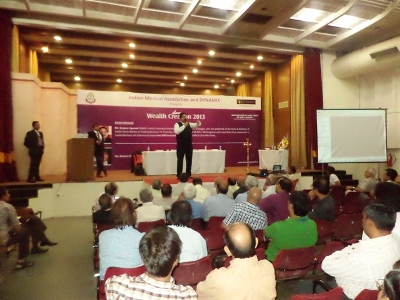 Akshay Agarwal, Executive Director, Dynamix, talking  to 'NagpurToday' said, " Investor's pay only for the 'Outstanding Performance'. As we are extremely confident of our capabilities, we don't charge any fee if annual returns are less then 30%.we offer business proposition, skills is ours and money is with the investors."