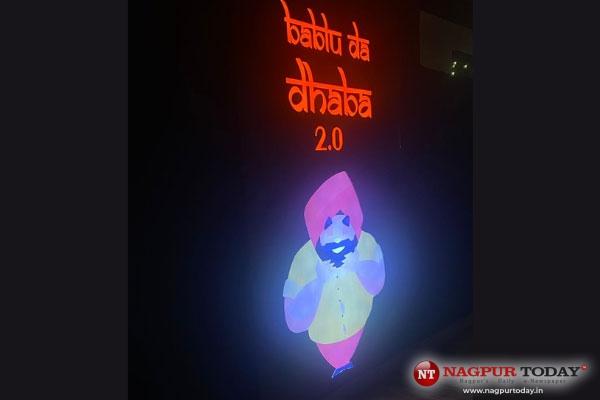 Nagpur: Throughout his childhood, Saheb Singh Arora had spent most of his time at different hotels instead of at home. This, perhaps, laid the foundation for Saheb, director of renowned Airport Centre Point, in ruminating the culture of hospitality business. Being an integral part of the legacy of Airport Centre Point, Saheb has recently reinstituted the heritage of two-decades-old, Bablu Da Dhaba as 'Bablu Da Dhaba 2.0'.
The Second Capital of the State witnessed the inception of rooftop dine-in culture with high-class, Bablu Da Dhaba back in 2003. In no time, Bablu Da Dhaba, named after the nickname of its founder S P Singh, became a favourite spot for connoisseurs across the city. However, the luxurious journey of serving ambrosial food came to an end in 2018. However, Saheb Singh Arora has decided to revive the place renowned for its Class, Elegance, Ambience and most importantly Taste! Bablu Da Dhaba 2.0 has started welcoming its patrons at the fourth floor of Airport Centre Point.
Bablu Da Dhaba 2.0 aims to provide 5-star dhaba luxury to gourmands. A place solely dedicated to family; make sure that you have a great time with your loved ones. Catering on the roof-top amid a vertical garden, Bablu Da Dhaba 2.0 has a special 'mist' emitting set-up, which uses an independent RO water plant, to provide cold breeze even during the scorching Nagpur summer. Bablu Da Dhaba 2.0 can cater around 100 patrons at a time.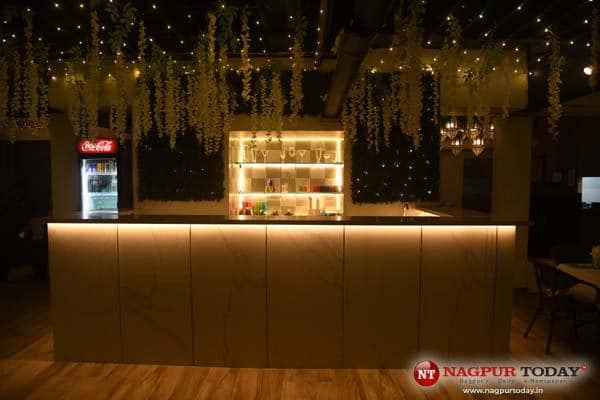 In bid to provide delectable delicacies, Bablu Da Dhaba 2.0 has restricted its menu to limited options; however, it didn't fail to include Indian, Tandur, Oriental and Continental cuisines.
Pathar Ke Kebab and Murgh Neza Kebab (in Non-vegetarian) while Paprika Paneer Tikka and Falafel Hummus (for Vegetarians) are some signature dishes of Bablu Da Dhaba 2.0.
Besides, Delhi Style Butter Chicken, Rajasthani Laal Maas, Saoji cuisines, Roast Chicken (along with choice of Sauces), Grilled Fish Lemon Butter Sauces, Butter Garlic Prawns, Dal Makhani, Paneer Dilrubaa are the most loved picks in Main Course.
Bablu Da Dhaba also serves various Sizzlers including Grilled Chicken Steak Sizzlers, Paneer Steak Sizzlers and Vegetable Sizzlers to its habitués
So if you feel like going somewhere to have a nice quality time with your friends, family or loved ones and don't want to indulge in traffic, then just hop on to the flyovers going towards Wardha Road and you would reach Bablu Da Dhaba 2.0 in no time.
"Chalo chajje par dil diyan gallan karde hain… Chatkhare maar ke"
For bookings and enquiries, contact +91 80107 35994, 0712/2284041/49