Nagpur: In a significant action against illegal hooch dens ahead of Lok Sabha elections, the Excise Department on Wednesday conducted a raid in Umri Mines based shops in Saoner Taluka.
Besides 6900 litres chemicals, the Excise Department destroyed 200 litres country made liquor along with boilers, number of drums and other material to the tune of Rs 1.72 lakh.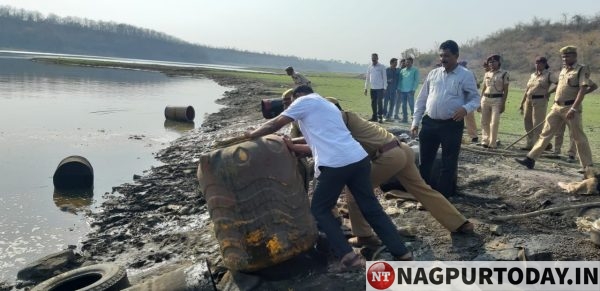 The raid was supervised by Inspector Subash Hanwate under the guidance of Excise Deputy Commissioner Usha Verma and Excise Superintendent Pramod Sonone.
The team comprising PSIs Raosaheb Kore, Balasaheb Bhagat, Ravindra Sonone, API Prashant Yerpude, Jawans Sanjay Rathod, Sameer Sayyad, Sudhir Mankar along with 30 Home Guards played key role in the drive.