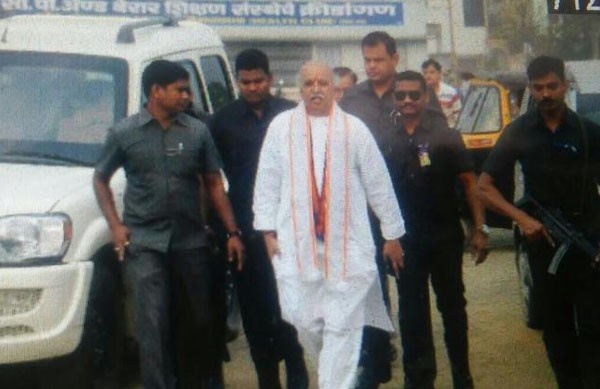 Vadodara: Former Vishwa Hindu Parishad leader Pravin Togadia has said that he would launch a new party on June 24.
Speaking to reporters in Vadodara, Togadia flayed the Narendra Modi government and accused it of going back on its promises and failing to meet people's aspirations.
He rated the Modi government's performance as "minus 25 per cent" and called the PM's foreign policy as "poor".
Togadia said that "selling big dreams was not enough", adding that nation-building was based on "truth of work that has to be seen on the ground".
He said that a huge number of people, associated with the RSS and the BJP, are "baffled" and "upset" as the Modi government is not seen doing anything in "ideological, socio-political and economic issues and was also making U-turns in some instances".
"It had hurt those people who are following the Hindutva ideology," Togadia claimed.
He demanded that the government pass a law in the Parliament to pave the way for the construction of a Ram Temple in Ayodhya.
He also demanded a ban on cow slaughter, repeal of Article 370 that conferred special status to Jammu and Kashmir, and implementation of a Uniform Civil Code.