Nagpur: Janardan Moon, has in a letter requested for Police protection from Nagpur police citing a threat to his life and limb from RSS workers.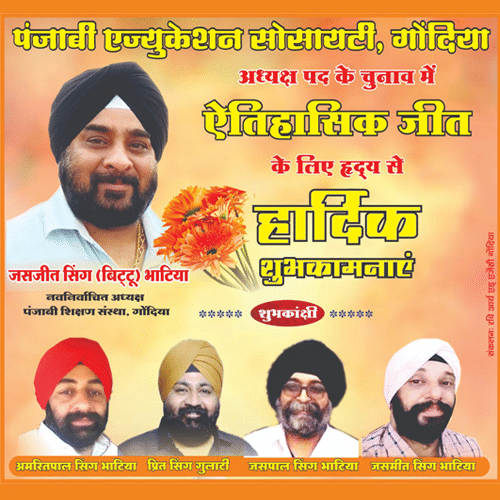 Moon was in the news earlier this month for filing an application with the Charity Commissioner to register his NGO called RSS. He later declared himself the National President of this organization legally elected by the other members of the body.
The whole matter of the 'two RSS' began when he sent a formal inquiry asking where RSS was registered and had received a reply that it wasn't a registered organization, so he had gone ahead and applied for 'ownership' of the name.
His application with Charity Commissioner came up for hearing on 14th September 2017. But the matter hasn't been decided yet because meanwhile Dr. Rajendra Gundalwar LLM, MBA, Ph.D. claimed that RSS had been registered by him, not in Nagpur though, but in Chandrapur so the name RSS was not available.
He also conveyed in a letter to Moon to desist from misusing the name of RSS which is a "very reputed organization which works selflessly without taking any donations from anyone". The letter also mentions that is has lakhs of volunteers spread across the globe.
After giving legal details of RSS as registered by him : ( MH-08/D0018394, Digit code 94910 registered as a Religious Members Organization) Gundalwar has castigated Moon for not following procedure of giving public notice but straightaway applying for registration of his NGO as RSS.
"Your motives for doing so are suspect, you want to create confusion and may be also foment religious riots in the future" alleges Gundalwar.
Based on this charge Moon has asked for police protection saying the allegations are baseless and his life could be in danger.
The complaint was registered by the Sitabaldi police station.