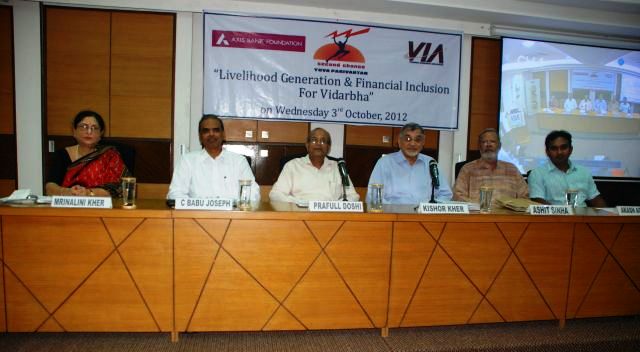 Nagpur Business News: India is shining. India is progressing with an amazing growth rate. Growth rate of India is the second highest in the world after that of China. The youth force of India are contributing lot to the same. It is believed that principal reason behind Indian progress is its youth force, highest in number in the world. However, there is a problem. Huge number of Indian youth are not only unemployed but unemployable. The question of creating a conducive atmosphere to such youths was the basic question discussed at the Seminar on Livelihoods Generation & Financial Inclusion for Vidarbha organized by Yuwa Parivartan, Axis Bank Foundation in association with VIA on Wednesday.
Delivering his key Note address Kishore Kher , President & Trustee Kherwadi Social Welfare Association that the potential trends in labour supply and demand indicate the nature of imbalances in the labour market. The mismatch in India's workforce demand and supply is much as in jobs that require basic vocational skills like welding, plumbing, paramedical etc, . One more serious issue was persistent drop out rates that plague India's educational system. The drop out rate continues to be alarming and hence a project Yuwa Parivartan was launched to give a second chance to school drop outs and other less educated and deprived youth towards socially productive occupations and opportunities in both urban and rural settings.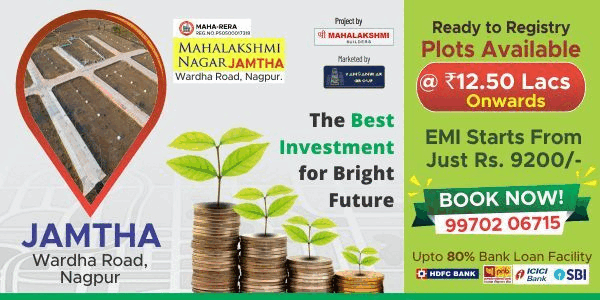 C Babu Joseph Executive Trustee and CEO Axis Bank spoke on Axis Bank Foundations perspective and mission on Livelihoods and Financial inclusion. He spelt out the role of Axis Bank in assisting such projects. Ashish Tyagi, NSDC New Delhi spoke on Governments strategies on skill development, MS Reddy Chief Conservator of Forests said that people have different views about Forest Department, but he said deforestation needs to be stopped. Both the animals and people have to survive to maintain a balance he said. There are many avenues for training youth in forest areas he said. Madhukar Dhas, Director Dilasa Yavatmal , Shobha Dhanwatey of VIA HRD Forum and Director WTA, Rajesh Koolwal, Vice President, KEC and Kiran Inamdar, Henmendra Kotahri Foundation shared their views during the half day deliberations.
Ashit Sinha, advisor HRD Forum the moderator expressing his views said persistent drop out rates and lack of teachers plague India's education system. India's drop out rate continues to be alarming. As on 2006-07 only 17 out of 100 children who entered 1st grade completed 10th grade. Drop out rates have however, marginally declined over the past two decades. He went on to add that the problem of school drop out is a universal problem . There is an urgent need for people like Kher and others to join hands to save school drop outs and provide them a base for livelihood he said. Mrinalini Kher conducted the proceedings during the inaugural session which was inaugurated by Prafull Doshi, President VIA. He lauded the efforts of Yuwa Parivartan and Axis Bank for bringing such a venture in Vidarbha.