3 including a woman looted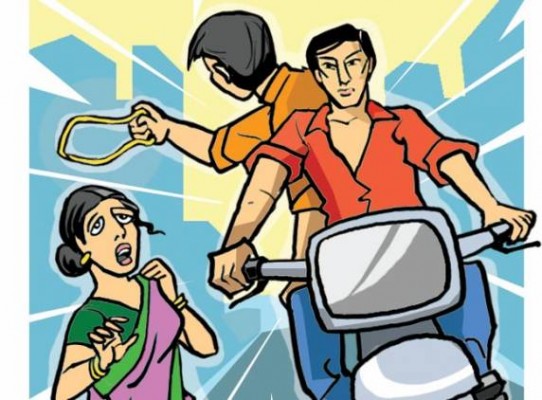 Nagpur News: Robbers within 1 hr 45 min looted three including a woman. The first incident took place at 8.30 pm near Hotel Tuli Imperial, Ramdaspeth. Amit Mahavir, a resident of Ravinagar's Agrasen Student's Hostel was sitting in from of the Hotel on his bike when two youths approached him. Demonstrating their hugely built stature, the claimed they were policemen. They then accused Amit of eve teasing. They told Amit that he would be taken to the police station. They then took him to a lane near the hotel and took Rs. 5,000 from him and fled the spot.
The second incident took place near Chhatrapati Nagar. Bhande plot resident Chetan Deshmukh was on his two wheeler suddenly his mobile rang and he stopped to pick the call. While on the call, Tumanlal Patel,26, Mithun Hemlal Patel, 21 and Girdhari Shivram Verma, 20 all residents of Devnagar, Danteshwari Zopadpatti assaulted Chetan. After beating him up, they took Rs. 2,000 and his mobile phone before fleeing. Police arrested the accused. In the same way at around 10.30 pm near NEERI gate on Wardha Road in Sunderban Layout, Ajni resident Shubhangi Patak's Mangalsutra was stolen. Shubhangi was returning on her two wheeler when some unidentified bike borne youths snatched the chain off her neck and fled.