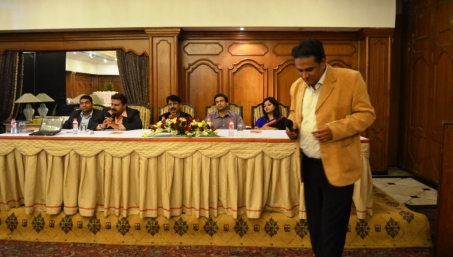 Nagpur News:
The Chinese Government decision to open its doors for MBBS, BDS, MD, MS, MDS education for Indian students has been welcomed by all students fraternity, specifically the centres of medical education.
It may be recalled that the Medical Council of India (MCI) approved 52 Government Medical Universities in China. The MCI move resulted in Indian students flooding the Red Nation in the hope of a bright future. And the most positive aspect was witnessed as more than 30,000 Indian students successfully completed the MBBS from China or are pursuing the medical course.
Moreover, the medium of MBBS course in China is English with faculties from India, Europe and Asia teaching the course in a professional manner. This is Chinese Government's International Programme with specific quota for each country and admissions are given on the first come first serve basis.
However, before going to China, the students have to procure an eligibility certificate to ensure the concerned university is approved by the MCI or not. The MCI thus ensures that the student is in safe hands and in approved university.  The nationalized banks have been providing education loans to students for MBBS study in China to the tune of 85 per cent of the course value and other expenses.
It may be recalled that India is facing a huge crunch of qualified doctors as per the latest report published by National Health Rural Mission (NHRM). A massive 70 per cent of postings are vacant in rural areas. India is far behind in doctor-pupulation ratio compared to other countries. The ratio stands at 1:3500 whereas in America it is 1:395. Maharashtra needs over 5000 qualified doctors in today's date. For the same reason, the Uttar Pradesh Chief Minister Akhilesh Yadav filled up about 400 vacant posts of doctors from China and Russia bypassing the MCI rules in this regard.
Approximately, 8 lakh students appear for MBBS Entrance Test in India as against 45,000 seats in Government and private colleges. The students have to pay a massive capitation fee (donation) in India in private medical colleges whereas inChina, there is no donation, no entrance test, no TOEFL. The only criterion for admissions to MBBS course is students should secure 50 per cent marks in Class XII Science and, 40 per cent in case of SC/ST candidates. Moreover, there is a special foreign education loan for SC/ST candidates through various state governments and Central Government. The students and parents get Income-Tax benefits on educational loans or on funding done directly. Further the student has to pay university fee directly to the university and not through any agent.