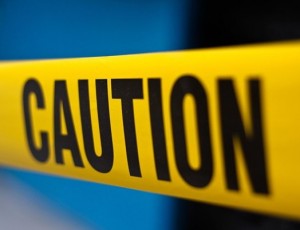 Nagpur News.
The recent case in which an RTI activist and an Advocate have been booked on the charges of demanding extortion money is witnessing a lot of hue and cry. Many new twists and turns come-up every day.  Sources also said that the police is facing pressure from various sources to act indifferently in the case. The police is conducting the investigation and the due process and protocol is being followed.
It could be mentioned here that, the Director of Sell Ads Shailendra Mehta and his Partner Pankaj Rai had lodged a complaint against the RTI activist Sanjay Agrawal and Advocate Shrikant Khandalkar, on November 1, for threatening to file a PIL in the High Court against the contract to run business at Futala Lake thereby putting them at a staggering loss.
According to Sitabuldi police, both Agrawal and Khandalkar arrived at the Police Station on their own accord after reading reports in a newspaper on November 3, but could not meet the In-Charge Police Inspector. They enquired the name of the Investigating Officer (IO) of the case. Sitabuldi police informed them that no Investigating Officer has been named till now and that they would be informed of the same as soon as the IO is named in the case during the course of investigation.
Police added that a team of Sitabuldi Police Station went to Sanjay Agrawal's house at about 3:30 pm and directed him to be present at Police Station at 5:30 pm. Both Agrawal and Khandalkar arrived in the Police Station at the given time and met the IO PSI Dube. Both informed PSI Dube that a PIL has been filed in the High Court against the business project of the complainants, Sell Ad Director Shailendra Mehta and his Partner  Pankaj Rai, at the Futala Lake. They handed over a copy of the PIL to the IO PSI Dube and apprised him of the entire episode in details.
Agrawal and Khandalkar told the IO PSI Dube that the complainants have selectively hidden the fact that a PIL has been filed in the High Court in their complaint to Sitabuldi Police. Both pledged full cooperation to Investigating Officer Dube in the case.
The RTI Activist Sanjay Agrawal and the Advocate Shrikant Khandalkar again went to Sitabuldi Police Station on November 5 and gave a written statement in the case along with a copy of the PIL filed in the High Court. The IO Dube recorded their statements and made an entry of the statements in the case diary. The IO then informed both Agrawal and Khandalkar would be called, if necessary, to the Police Station, after further questioning of the complainants Shailendra Mehta and Pankaj Rai. Meanwhile, when the IO Dube contacted the complainants, both said they were in Champaran, Bihar. Police further added that they are investigating the case without any pressure or bias.