"Ensure correct and timely compliance of Income Tax Act: Dr. Milind Bhusari"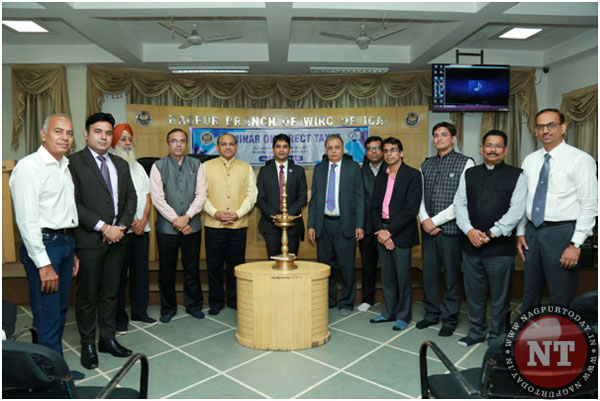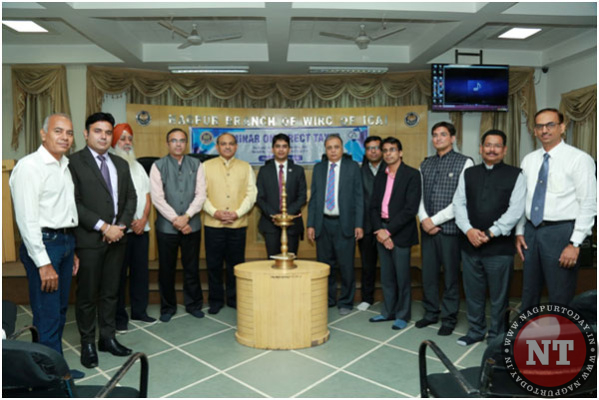 Nagpur Branch of WIRC of ICAI hosted Full Day Seminar on Direct Taxes wherein Dr. Milind Bhusari, Hon'ble Commissioner of Income Tax (Audit & ITAT), was speaking as a Chief Guest said that large portion of Income Tax Act has now settled with several pronouncements however the Chartered Accountants need to ensure that correct and timely compliances are done in view of computerization of Income Tax processes.
The seminar was organized by Direct Tax Committee of ICAI, New Delhi. Dr. Bhusari said that CA's have to perform their duties continuously and with full dedication. "If other professionals fails there can be problem to one or some people, but if CAs fails to perform, entire economy may fail hence importance of CAs is tremendous.
He further said that a Chartered Accountant is supposed to have knowledge of Math, Law, Communication, drafting, analytical skills while being updated on numerous laws and regulation. He advised the Chartered Accountants to follow highest degree of professionalism in their professional lives so that that grow with the growth of their clients. He praised the branch for organizing this seminar where topics of prime importance are kept and deliberations will be helpful to the members at large.
CA. Tarun Ghia, Chairman, Direct Tax Committee, ICAI, updated the members about the activities of ICAI & Direct Tax Committee while appreciating the fact that the services being offered by Chartered Accountants is increasing day by day. He complimented the members of orange city for their proactive role in suggesting and giving inputs on various matters of Direct Taxes to the ICAI. He further stressed on the increased demand of Chartered Accountants in International market and assured that the profession would take a bigger role in economic scenario of the country in days to come.
In the inaugural session Chairman of Nagpur Branch CA. Umang V Agrawal in his welcome address said that we as consultants are required to be abreast about latest pronouncements and judicial rulings to provide informed & appropriate opinion to our clients. He thanked the Direct Tax Committee of ICAI for continuously updating the members with changes in the Direct Tax Laws regularly. He further said that this seminar is organized in same line to abreast our members on such important topics.
In the technical session CA. Tarun Ghia, Mumbai deliberated on taxation of Joint Development agreements & Taxation of Builders & Developers, CA. Piyush Chajjed, Mumbai deliberated on Income Computation & Disclosure Standards. In the second technical session CA. Yash Verma, Nagpur spoke on analysis of Tax Audit Report under Income Tax Act. All the speakers interacted with members and resolved their queries effectively.
CA. Jiten Saglani coordinated the proceeding and CA Kirit Kalyani, Secretary proposed formal vote of thanks.
Prominently present on the occasion were Shri Farooq Shezad, Deputy Commissioner of Income Tax, CA. Suren Duragkar, Vice Chairman, CA. Saket Bagdia, CA. Sandeep Jotwani, CA. J S Oberoi, CA. Mahendra Jain, CA. Pooja Tiwari, CA. Prateek Chabariya and over 180 members.