Ensaara Metropark awarded 'Integrated Township of the Year' & 'Marketing Concept of the Year' Awards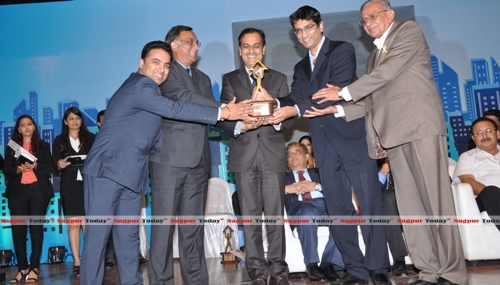 Nagpur News.
Ensaara Metropark – an integrated township at Nagpur – being developed by the Luxora group and Aanya group, has been awarded the Integrated Township of the Year award at the 28th National Real Estate Awards by Accommodation Times here on March 7 (Friday). It also bagged the Marketing Concept of the Year award.
The 'Integrated Township of the Year' award is given to the project that has demonstrated excellence in creating a self-sufficient and sustainable development to become a city in itself by establishing provisions for physical and social infrastructure, and by adopting environmental initiatives.
The National Real Estate Awards were started in 1986 to honour excellence in the real estate sector in India and previous winners in this category have included Kohinoor city, Hiranandani Powai
Commenting on this achievement, Mr Deepak Vasandani, Co-Founder and Director, Aanya Real Estate Pvt Ltd said, "It is a great honour for us to have won the prestigious award – Integrated Township of the Year – for Ensaara Metropark. At Ensaara, we are aiming to provide a holistic living experience that fulfils the customers' live, work, play and other lifestyle needs all at one location. This recognition is a testament to our efforts and will continue to keep us motivated to create spaces that enhance the quality of lives of our residents."
The developers –The Luxora and Aanya group– are redefining and improving the concept of the traditional residential township, by establishing new benchmarks for masterplanning and highly sought-after destinations. As a Metropark, rather than just township,Ensaara provides an inspiring connections of large,green open spaces and modern housing with state-of-the-art infrastructure and lifestyle amenities – all at an excellent location in the city. Further,the entire Ensaara Metropark project has been designed on the Gold Certificate guidelines of the Indian Green Building Council," Mr Sanjay Kothari, CEO, Luxora infrastructure private limited informed.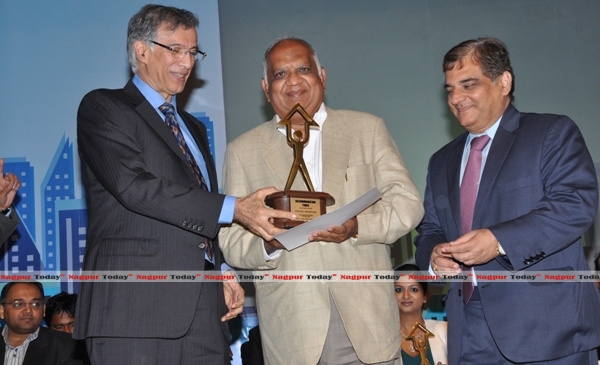 The 'Marketing Concept of the Year' award is given to the best marketing campaign that has captured the enthusiasm of  customers and is capitalized to ignite business growth. "Ensaara Metropark has always believed that marketing is core to our business. It's  marketing's job to communicate our unique propositions and concept and to foster excellent customer service. The campaign has been a  key ingredient  and we are proud to be uniquely recognised at these most prestigious awards," said Mr Manoj Asrani, Head – Marketing, Aanya Real Estate Pvt Ltd.
Strategically located near Nagpur's main growth axis, Wardha Road, Ensaara Metropark is spread across approximately 300-acres and will be built in a phased manner. The entire project will be a fully integrated, vibrant, mixed-use neighborhood featuring a man-made lake, school, college, hospital, a club house, shopping mall, hotels, restaurants and a dedicated sports complex amongst a host of other lifestyle amenities and facilities.