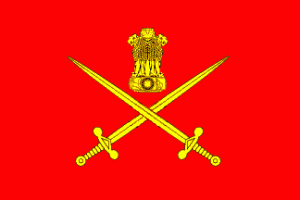 Nagpur News.
The University Entry Scheme (UES) 24 interview was conducted by Indian Army at Rajiv College of Engineering and Technology, Chandrapur on December 4. It is once in a life time opportunity for pre-final year Engineering students (3rd year).
It is conducted for recruitment of engineers for Indian Army. 60 engineering students are selected from the country.
However, the engineering students lost the golden opportunity as the date and timings of interview clashed with the written exam for backlog subjects today. The interviews started at 10 am and lasted till 2:30pm. The timing for the RTMNU's engineering examinations was 2 pm to 5pm but students have to be present in the exam hall 20 minutes before the actual time of the exam.
Many students did not turn up for the interview as they feared that the interview may stretch beyond 2 pm and also they were prepared only for appearing in exams and facing an interview is totally different. This caused the interview to end up by 2:30 else it might have extended even further.
Secondly, facing and preparing for interview could have cost them a loss of 5-6 hours which the students could not afford just before the exam.
Speaking with Nagpur Today, some of the students expressed their disappointment and said that the college administration or the University could have informed the Army officials about the problem regarding the clash of timings of examinations. "Army does take permission from the college officials for conducting the interview and have a flexible schedule. If the university or college has taken any initiative we would not have missed the golden opportunity," cited the students who lost this golden opportunity.