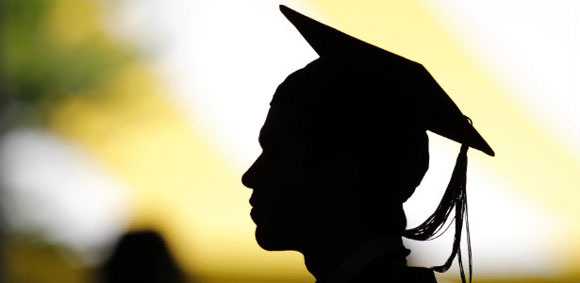 Nagpur news:
Engineering colleges in Nagpur have crushed many students' dreams under their vehemence. 'Engineering takes the best out of a student', one might say; but that comes at a hefty price of endurance. Engineering colleges in Nagpur have produced some of the finest professionals in the tech-world today. But their experiences in their student lives, has much to do with their success in the corporate world.
The final year of this professional course has always been of grave importance. The project that comes underway in the fourth year carries the maximum marks and in a way justifies one's effort in the previous three years of this degree. The final year project is the one thing that adds meaning to a student's degree besides the degree itself. While students put their heart and soul into creating this project; they allege that teachers assigned to them as guides lead the wrong way.
It's no surprise that any teacher will be wise at the time of assigning them marks for the student's work. But some colleges in the city reportedly ask for more than just effort and time from the students. Recent graduates from a well-renowned (ranked) college in the city have reportedly been very disturbed by the attitude of their guides for project. In order to protect the integrity of these students' relationship with their colleges, they have requested to be anonymous about their views.
Rakhi Desai (name changed) said, "Our guide seemed least interested in how we worked and what we worked on. He expected us to be present all the time but he never really had anything to tell us. It seemed he was doing a job just for the sake of it; not really to teach us. He would ask us to consult other teachers and work at the last moment. In the end, our marks in the project were just average."
Rohit Handa (name changed) said, "A project guide doesn't always help you. We never doubted our teacher's knowledge but due to limited scope of the topic and the teacher's expectations, we faced difficulties. She instructed us more rather than guiding. Besides this, she was also biased towards some students.
Like uncalled-for torture wasn't enough, teachers are also known to demand expensive presents from the students in exchange of credit points. In a shocking revelation, a famous engineering college on the Hingana Road in Nagpur is believed to be involved in bribery for project marks besides others. These bribes are not necessarily in the form of cash money, but in kind as well. From expensive cell phones to air conditioners to gifts for their family, teachers are known to accept and rather, ask for gifts in exchange project or internal marks.
"Taking advantage of a student's misery is intolerable. We are just students", quoted a group of students when enquired about this situation in their college. Students who are currently facing torment at the institute spoke to Nagpur Today about their encounter with this callous reality. To prevent them from being at the receiving end of their teachers' agony after their bold statements, their names have been changed.
Riddhima Singh said, "Today, everything revolves around money. In India, teachers have always been associated with God. But if these people, who are supposed to give us the gift of knowledge, turn greedy, the day is not far when they will sell their God to satisfy their hunger for money. Teachers here ask for money for increasing our internal marks and project marks. Whatever happened to fair and just education systems? Teachers hold an honourable position in our hearts but such acts of shoddiness make us lose our faith in our system. Instead, they should open shops and sell their knowledge for money. Why spoil the sacred concept of education.  Our friends have been asked for money in exchange of good marks in the project. How much will the students tolerate?"
Trishala Sen said, "Teachers ask for bribes in exchange of marks for the project. This illegality goes on within the four walls of the college under the nose of the management. Teachers ask for money and costly gifts from students. If they really wish to help weak students, they shouldn't take bribes. Rather, their duty is to help these students, they must teach them and guide them in a way that is ethically correct instead of giving them marks based on the cost of their gift or the amount of money paid to them. This causes the bright students to lose interest in making efforts for the project. Weak students are easily able to purchase good marks by bribing teachers."
There have been many private institutes all over the country that have reported such injustices within their premises. If the quality of education is being improved in the country, then such incidences are holding back their progress. The students have no option but to succumb to these bigotries as the future of their career, if not completely but partially, lies in the hands of the teachers. But the future of our educational system also lies in how the students deal with this prejudice. Unless the students come out of their shells and the management of the college doesn't channel these incidences to the concerned authorities, such activities will continue to suck the blood and money out of a student's misery.