Engaged…?? Be ready to face these typical questions from friends, relatives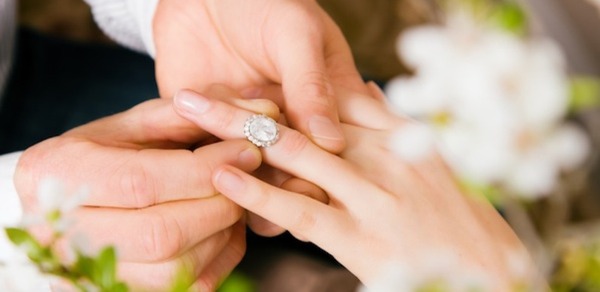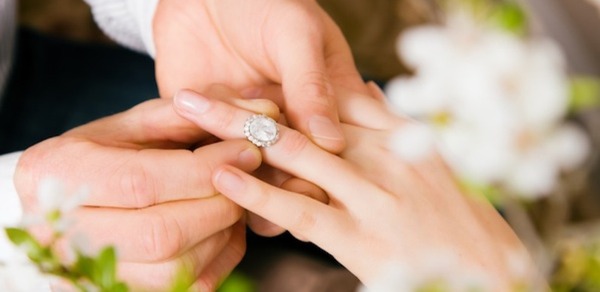 Amidst the chilly breeze surrounding the city, wedding bells are echoing in the air for all the prospective brides and grooms. As the season calls for ideal time to take marital vows, some happy go lucky types have chosen the time as best fit to get engaged and know their partners for life. But before you move ahead to get cozy with each other, get ready to answer the volley of questions pitched against you. Like grooms will be interrogated by his friends on counts like koi aakhri ichha ho to bata de…(Tell us if you have any last wish), shaadi mein daba ke peeyenge..(Will drink like fish in your wedding) or even this…bhabhi ki koi behen nahi hai (Don't your wife-to-be has any sister)…These questions might make you uncomfortable but you will have to answer those anyway. Now that you are engaged, we acquaint you with the series of questions, some of them are typical familiar ones, you could encounter…Get set go…
Kab shahid ho rahe ho…?             
Well this sentence is generally asked from grooms to be. Hearing this, you would feel like reacting, "Well, I got engaged only yesterday. Let me at least begin my courtship." But, you would not speak that out of course. So, if you have a wedding date, answer them back. Otherwise, just say "Our families are discussing it. Let us see what date is finalised." Moreover, if your wedding day is more than a year away, then be prepared for another round of questions like, "How did your family agree for such a long courtship?" or "Why are you waiting for so long?"
Ladka kya karta hai…!!!
Well, expect this question if yours is an arranged marriage. Overenthusiastic relatives might also ask about the conversation the two of you had before saying a 'yes'. Topics like 'the first meeting', 'his qualities that impressed you the most' are the most frequent ones. However, the most annoying questions come from our snoopy aunts who unhesitatingly ask, "Does he drink or smoke?", "Ladka karta kya hai?" (What does the guy do?) and "How much does he earn?"
Will you work after marriage?
Your feminist contemporaries and conservative aunts (for obvious reasons of course!) will surely ask this question. If you say 'no', then the follow-up question would be, "What is the use of studying so much?" or "How can you just be at home all day?" You might feel the urge of replying with, "Someone please tell all these people that marriage comes with loads of responsibilities. There is nothing wrong with me if I just want to enjoy being married for a while and cook for my husband. I can always work when I want to." And, if you think saying 'yes' would save you from all this nonsense, well then you are mistaken. People will add another set of questions like, "Oh! your in-laws agreed?, and "How will you manage work and home together?"
Shaadi ke baad…will you stay with in-laws?
Well, some relatives wait to pop up this question soon after you exchange rings. Some married friends might also ask you this question, especially those who have had some bitter experience staying in a joint family or with in-laws. If you agree for a 'joint family', then be prepared for a whole range of questions on the kind of in-laws you have, number of brother and sister-in-laws, and many more. However, if you say 'a nuclear one', then all you will get to hear is, "Wow, Lucky You!"
Where's the honeymoon
Well, there is nothing personal when it comes to asking this question to a newly-engaged couple. You might feel like asking them, "Why, do you want to accompany me?" But, you cannot say this. So, if such a question is asked, instead blush a little and then speculate on a few options like "Singapore, Malaysia or Europe" or "We have not yet decided on it?"