Encroachments in Laxmi Nagar Zone removed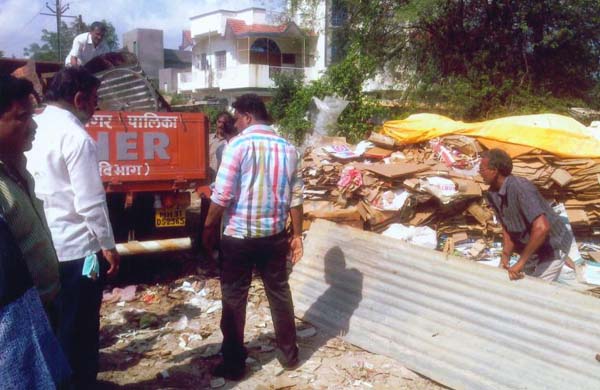 Nagpur News: The Enforcement Department of Nagpur Municipal Corporation (NMC), in an anti-encroachment drive removed 70 residential huts near Jaitala Bazaar which were based on the NMC land handed over by the Defence Department in the Laxmi Nagar Zone. Similarly, the NMC Squad removed Paan Thelas, Chicken/Mutton shops, four huts in front of Purti Super Bazaar, scrap shops all in the Laxmi Nagar Zone.
The anti-encroachment drive was undertaken under the guidance of Zone Assistant Engineer by Enforcement Department's Bhalavi, Deputy Engineer Kahalkar, Junior Engineer Fale, Telrandhe, Rangari, and Nimbekar.