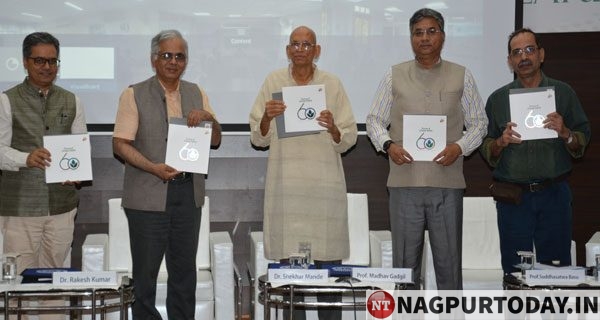 Nagpur: India should acquire a leading position in 21st century through effective intervention of science and technology, said Padma Bhushan Prof. Madhav Gadgil, ecologist and eminent scientist, National Centre for Cell Science (NCCS), Pune.
He was speaking as chief guest at a programme organised to mark 61st foundation day of CSIR-National Environmental Engineering Research Institute (CSIR-NEERI) on Monday. Dr. Shekhar Mande, Director General, CSIR and Secretary, DSIR was the guest of honour. Prof Suddhasatwa Basu, Director, CSIR-Institute of Minerals and Materials Technology (CSIR-IMMT), Bhubaneswar; Dr Rakesh Kumar, Director, CSIR-NEERI and Dr J S Pandey, Chief Scientist and Head, Climate Change and Skilling Division, CSIR-NEERI were also seated on the dais.
Speaking further Prof Gadgil said industries should take care of natural resources. Many unorganised activities are leading to depletion of natural resource, he added. Citing an example of a mining industry he recalled the Justice Shah Commission Report on illegal mining of iron ore and manganese in Goa. Prof. Gadgil advocated the need to make honest environmental impact assessment reports based on facts.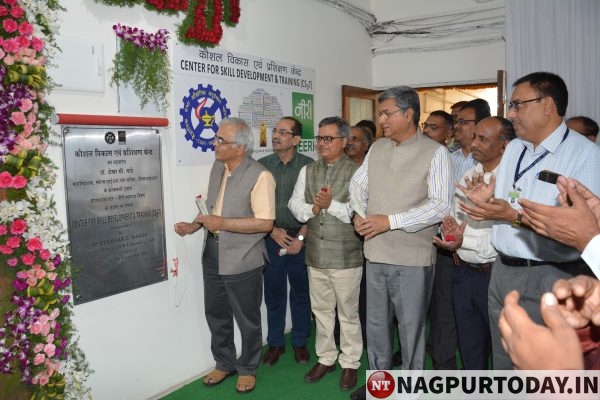 He said that information, knowledge and science should not be used to manipulate or hurt others. He briefed about community forest resource management systems in Chandrapur and Gadchiroli districts. He said that progress will come only when people take lead in participatory governance, cooperative economic enterprises and cooperatively managing knowledge resources.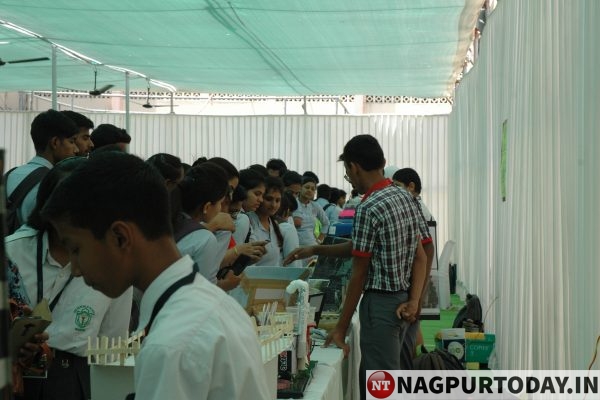 Earlier, Dr. Mande said that CSIR-NEERI's activities and achievements should be presented before the common people in effective way. Prof. Basu stated that CSIR-NEERI and CSIR-IMMT should join hands to work on environmental sustainability. Dr Rakesh Kumar briefed about the achievements and future activities of the Institute.
A session on 'Closing the Loop: Environmental Sustainable Challenges' was also organised, where experts Sudhir Shrivastava, Chairman, MPCB; Ramnath Sonawane, CEO, Smart City, Nagpur; Rajiv Ranjan Mishra, Director General, National Mission for Clean Ganga (NMCG); Dr. Rakesh Kumar, Director, CSIR-NEERI; Prof S P Gautam, ex-Chairman, CPCB; Dr. Vikram M Pattarkine, CEO, PEACE, USA; Ms Vandana Mehra, expert, water governance, World Bank; D P Mathuria, Executive Director (Technical), NMCG; Ms. Rajul Parikh, Director, Alfaa UV and Dr. H J Purohit, Chief Scientist and Head, Environmental Biotechnology and Genomics Division shared their views. CSIR-NEERI. Dr (Ms) Atya Kapley conducted the session.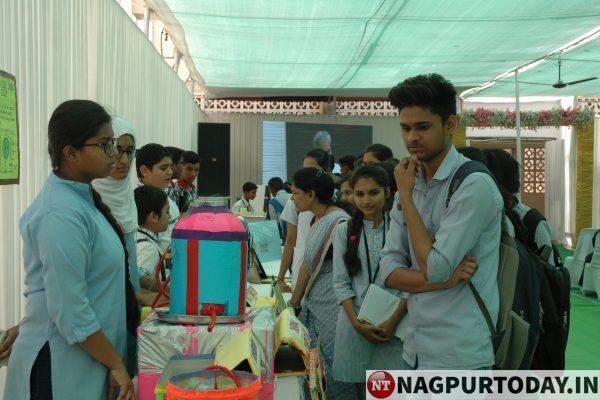 A Waste Management Park and Centre for Skill Development & Training were inaugurated by the dignitaries. Dr J S Pandey, Chief Scientist & Head, Climate Change and Skilling Division briefed about the centre. Logo and QR code of green firecrackers were also released on the occasion. Dr. (Mrs) Sadhana Rayalu, Head, Environmental Materials Division briefed about these firecrackers.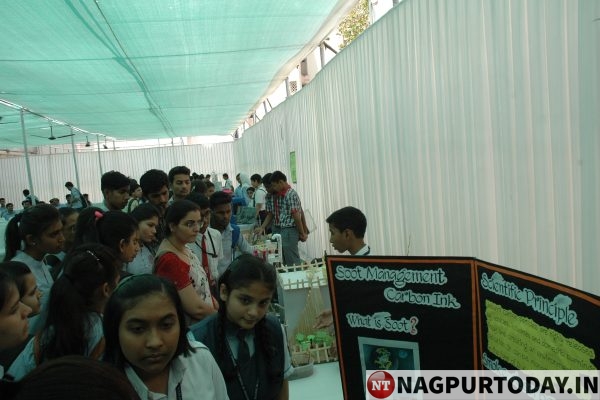 Science Models Competition was organized on this occasion. The dignitaries gave away the prizes to the winners. In the first category (5th to 7th standards), first prize was conferred to Saraswati Vidyalaya, Nagpur for presenting the model on 'Smart Home Automation' and second prize to Sandipani School, Hazaripahad for the model on 'Portable Energy Saving Cooler'. In the second category (8th -10th standards), first prize was given to Kendriya Vidyalaya-Ajni for the model 'Logged Water Conservation', second prize to School of Scholars, Wanadongri for the model 'Carbon Ink'. Consolation prize was given to Bhavan's B P Vidya Mandir, Srikrishna Nagar, Nagpur for the model 'Heat Neutralizer' and special prize to Delhi Public School, Nagpur for the model on 'Resource Conservation'.
In the third category (11th to 12th standards), first prize was conferred to Sandipani Jr. College, Hazaripahad, Nagpur for presenting the model on 'Cooling Tower' and second prize to J N Tata Parsi Girls' Junior College, for the model 'Water Management'. CSIR-NEERI officials were also rewarded for their best performances- Dr P V Nidheesh as 'Best Scientist', Dr. (Ms) Leena Deshpande as 'Best Technical Officer' and Deepak Badge as 'Best Technician'. Ashootosh Mandpe and Ms. Rashmi Dahake were jointly given Late P S Dutt Memorial Award as 'Best Young Researchers'. Divisional Excellence Award was conferred to Mumbai Zonal Centre.