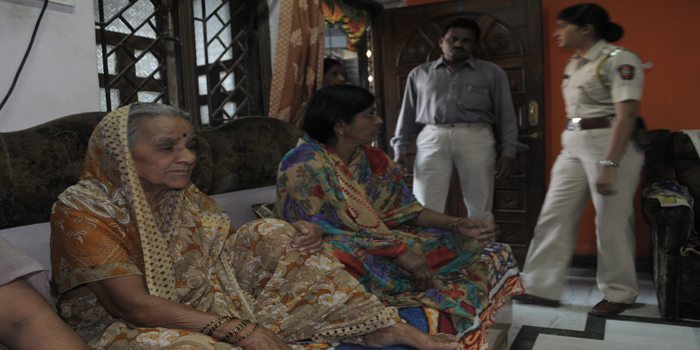 Nagpur News : While the street crimes like chain snatching and day light robbery have put the cops on their toes leaving the citizens in distress, criminals are using different tactics to operate on their free will. One such case came to light at Juni Telghani area under Ganeshpeth police station where an elderly woman was robbed at knifepoint at her home. The accused took away her gold chain weighing 20 grams.
Kalawati Thakre, 70, was all alone at her house when an unidentified man entered on the pretext of asking the address of former Mayor Archana Dehankar who also lived in the same vicinity. Kalawati's son Pramod Thakre had gone to office at that time while her daughter in law Maya was off to the market. The youth rested comfortably in sofa and only after having assured that there's no one at the house except her he wielded out knife and threatened the old woman. He grabbed on her gold chain and snatched it away soon after.
Eyewitnesses revealed that the youth had come on the black colored pulsar motorcycle and zoomed towards the bus stand immediately after rushing out of the house.
The youth reportedly asked the address of mayor from the children playing outside the house before entering the house. The broad day light incident has left the citizens in the area in jittery. Ganeshpeth police have reached the spot while the accused is still at large.