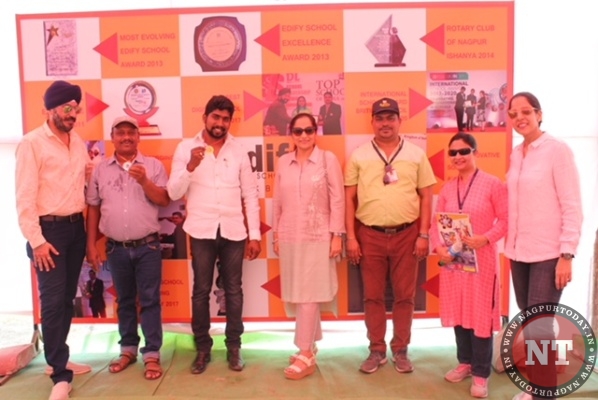 Nagpur: The Edify School organized a fun and enjoyment event "Beat the Heat" for parents on April 29. Edify believes in being together, so this summer they brought the parents together and organized the event for them. The parents were given ample of time to enjoy, dance and play the wonderful games organized by the school.
The activities like for ladies swimming competition and gents separately, couple dance and musical chair raised the bar of this event. Parents were enlightened to have such a warm and refreshing treat from the school. Snacks and drinks were also offered to the couples. People had great fun and appreciated this step of Edify to bring people together and made them forget about the hotness of weather.
The directors Mrs. and Mr. Inderpreet Singh Tuli applauded the winners of the games by giving prizes and also enthusiastically been a part of the get together. The Principal Dr. Plex John mentioned the happiness of being together and spending time with our near and dear ones.
The sports facilitators and the teachers played a significant role in successful completion of the event.