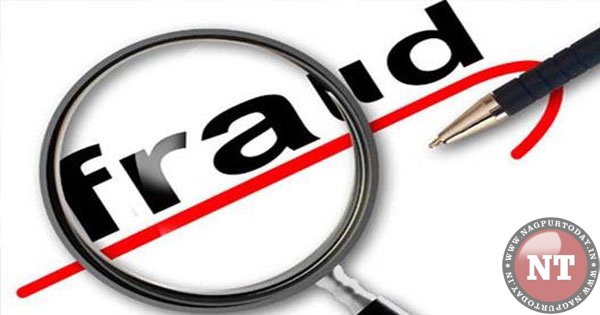 Nagpur: In four different cases of fraud reported under the jurisdiction of Ambazari, Sadar, Mankapur and Sakkardara, a group of trackers duped people collectively to the tune of Rs 3.28 crore.
In first incident, two brothers, residents of Ramdaspeth, working with Unique Agro Processors India Ltd duped their own company of Rs 3 crore on the pretext of organising meeting of board members. The accused identified as Gopal (52) and Sanjay Laxmanrao Kondalwar (48) furnished fabricated documents and also signed the papers on behalf of company's ex-chairman and managing directors and siphoned off Rs 3 crore and deposited it in the account of Jagdamba Real Estate Ltd.
On the basis of complaint lodged by Kushal Mahadevrao Gedam (85), a resident of Plot. No. 16, Bharat Nagar, Ambazari police booked the accused duo under the Sections 467,468,469,420,471,34 of the IPC. Further investigations are on.
In another incident of cheating reported under the jurisdiction of Sadar police, a city based con-man duped Madhya Pradesh man of Rs 4.25 lakh.
Following the compliant of Pritesh Kumar Holiram Ukhane (27) a resident of Bahela, taluka Lanchi, district Balaghat, cops have booked accused Rakesh Devendra Kumar Pawar, a resident of Jaripatka under Sections 406, 420 of the IPC.
According to police, Pritesh had met Rakesh in September 2018 regarding a car deal. Rakesh then showed Pritesh a second hand Indica car quoting its price as Rs 4.25 lakh. Following Pritesh's nod, the duo sealed the deal. However, Rakesh took entire amount as an advance and provided some other car to Pritesh. As a result, Pritesh returned the vehicle and asked for his money. To which Rakesh repeatedly sought time from Pritesh but never returned the money.
Annoyed over this, Pritesh approached Sadar police station and filed a complaint.
In an incident of bank fraud reported under the jurisdiction of Mankapur police, a group of tricksters duped Punjab National Bank (PNB), near Mankapur square to the tune of Rs 23.7 lakh.
Police booked accused Sagar Kohle, Lotiram Deo, Swapnil Subash, Shweta Pushpkumar Hazare, Nitin Narayan Nikhade, Jyotiram Deo and others under sections 420, 465, 471, 34, 120 (B) of the IPC.
According to police sources, in April this year, Sagar deposited a cheque of Rs 23.7 lakh in his account with Mankapur based PNB. The cheque was issued in the name of Sanjaykumar Singh, a customer of PNB, Aurangabad. Owing to hefty sums, the bank officials called up Singh to cross check the authenticity of the transaction to which he gave his nod and the transaction was processed.
However, the fraud came to fore later when the bank officials investigated and found that the transaction was made though dummy cheques.
Bank official Shital Vinod Khulsam (37), a resident of Plot. No. 401, Rana Sifoni, Mankapur then lodged a complaint with Mankapur police, who booked all the accused and began the probe.
In yet another incident of bank fraud, a group of fraudsters duped a city based army man deployed in Assam of Rs 55,000 by cloning his ATM card.
Following the compliant by Prashant Eknathrao Amrute (36) a resident of Senapati Nagar, Plot. No. 9, Dighori, Kotwali police booked the unidentified miscreants under Sections 420 of the IPC and Sub-section 66, CD of the IT Act and started the probe.