Nagpur News.
The 35th Area Annual General Body Meet (AGM) of Area 3 titled "DUM DAMA DUM" was held in Daman between July 25 and 26, 2014.
The Team from Nagpur Round Table 83 travelled to Daman in large numbers. They had a good reason to do so too. The Incoming Area Chairman Tr. Piyush Daga hails from city's Table 83. They were there to cheer him and welcome him.
This time round, the Area Annual General Body Meet was planned by the area Board team and they made the Area Annual General Body Meet a truly memorable one.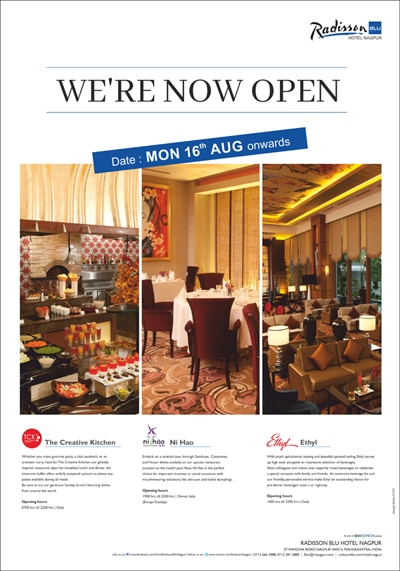 The members of the city's Table 83 expressed their gratitude to the entire team of AAGM committee for hosting such a wonderful event. AAGM is also the time where in a Table is recognized for its efforts and the work done in the last year. NRT-83 won few prestigious Awards which are:
Platinum Award for Internal Extension.
Platinum Award for Publicity
Platinum Award for Go Green
Gold Award for best secretary
Silver Award for Best Chairman
Silver Award for Fundraising
It really felt great when they were awarded for all the hard work done behind the scene to bring small changes at the grass root level in society. The members of city's Table 83 claimed that they will cherish these moments and look forward to a wonderful tabling year ahead. The members of the City Round Table informed Nagpur Today about the experiences they had during the AAGM.
PR and media handes by: Sharad Agrawal