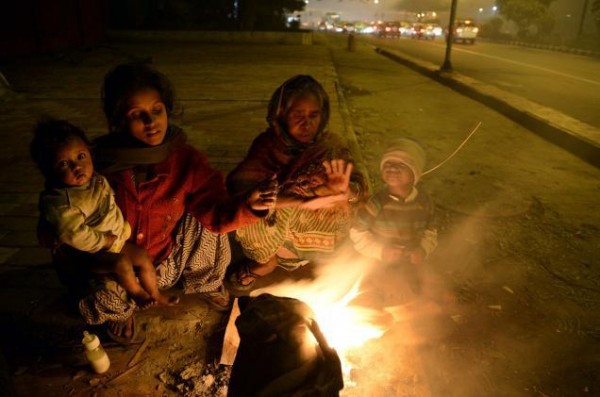 Nagpur News: The temperature in Nagpur city is fluctuating constantly, and people are suffering from various types of disease as a result. While one soul in the city has already succumbed to the severe temperature, this environment is particularly dangerous for new born babies.
An unidentified body of a man was found in Jaripatka area a few days ago, and was rushed to Mayo Hospital. The doctors declared him dead, and cited the cold temperature as the cause of death.
The fluctuations in temperature also affect newborns adversely. According to Dr. Rajesh Agrawal, "In the embryo, children are used to living in temperatures of 37 to 40 degree Celsius. Hence, this constantly changing environment outside is difficult for the babies to live in.  So the child should be properly covered by cloth, and be fed from time to time as feeding helps maintain the body temperature. During the delivery of a child, the doctor makes it a point to always maintain the temperature of the room. But fluctuating of temperature children can suffer from cold and other types of fever. "Bound pad of fat" is present in a child's body, which develops after birth. When this is absent, the child is more prone to cold. When body temperature goes down, the child becomes weak and the body does not work properly. The child can be affected by Hypothermia, and consequently stop taking milk and suffer a decrease in the urine sugar level. So, for a child, Cold is dangerous. Not only newborns, but asthma patients and old people are also affected by this changing environment. School going students and office workers also face physical problems, as do housewives."
The Diwali season saw only one week of cold in Nagpur. The cold simply disappeared later, and returned in full force in the last week of December. The temperature came down to 6.3 degree Celsius, breaking a record of 10 years. After this, the temperature has been increasing by one degree daily, reaching a sudden 10 degree Celsius on 31st December. Now a day's temperature is moving in around this. According to meteorologists, temperatures will remain low till 14th January.