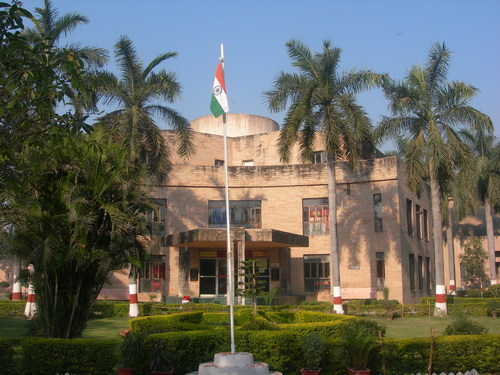 Nagpur News: Science Expo, a unique event to bridge the gap between science and society has been organised for the first time in Vidarbha,  with collaborative efforts of Scientific & Research Institutions in and around Nagpur this year. Raman Science Centre, Nagpur has taken up the task of coordinating this event for the second successive year. The event is expected to achieve its objectives of acting as an interface between science and society. It will greatly help in creating awareness in the society about the Research & Development works being carried out in various scientific institutions.
Raman Science Centre and 13 other scientific institutions in Nagpur have specially planned the 'Science Expo' event to create awareness among the school/college students; bring students and general masses face to face with practicing scientists; and also to motivate students about the benefits of choosing science as their career. It is expected that large number of students from various schools and colleges will visit the expo. They  ill have  the first hand information on the latest developments in science, especially in the fields the collaborating institutions are engaged in it. The 2nd 'Science Expo' at Nagpur will showcase the scientific Research and Development taking place in 14 participating Institutions, namely;
1. Atomic Minerals Directorate for Exploration & Research, Nagpur
2. Petrolium Conservation Research Association, Nagpur
3. Geological survey of India, Nagpur
4. National Research Centre for Citrus, Nagpur
5. National Environmental Engineering Research Institute, Nagpur
6. National Bureau of Soil Survey & LUP, Nagpur
7. Central Institute for Cotton Research, Nagpur
8. Anthropological Survey of India, Nagpur
9. Regional Remote Sensing Service Centre, Nagpur
10. Central Groundwater Board Central Region, Nagpur
11. Visvesvaraya National Institute of Technology, Nagpur
12. Govt. Medical College & Hospital, Nagpur
13. Rajiv Gandhi Science & Technology Commission, Govt. of Maharashtra, Nagpur
14. Raman Science Centre & Planetarium, Nagpur
Scientists and volunteers from these institutions will interact with the visitors comprising school children, college students, family groups, and general masses as well. They will be explaining the scientific developments and works that are being carried out by these institutions along with the career prospects in the field of Science & Technology for the budding scientists.A series of Popular Science Lectures (PSL) are also  organised during the  Five day event.  'Science Expo' event shall  provide an opportunity for the visiting public  especially the students to come closer to the realms of scientific research and understand the joy, agony, and ecstasy of scientific research. This experience, it is hoped, will inspire young minds to opt for scientific career.
The 'Science Expo' is scheduled to be held at Raman Science Centre from 09th – 13th January 2013. This expo will be inaugurated on 9th January 2013 at 11.00 am by Shyam Wardhane, Commissioner, Nagpur Municipal Corporation, Nagpur & Dr. Y.V.N. Krishna Murthy, Director, Indian Institute of Remote Sensing, Dehradun, who will preside over the function.
The 'Science Expo' will remain open for the public every day from 02.00 pm. to 7.00 pm. Popular Science Lectures will be held at  12.30 pm and 3.30 pm every day. Visiting public & Students will be given free entry to the Expo site and to the lectures. Project Co-ordinator, Raman Science Centre & Planetarium has appealed students and general public to visit this expo in large numbers.